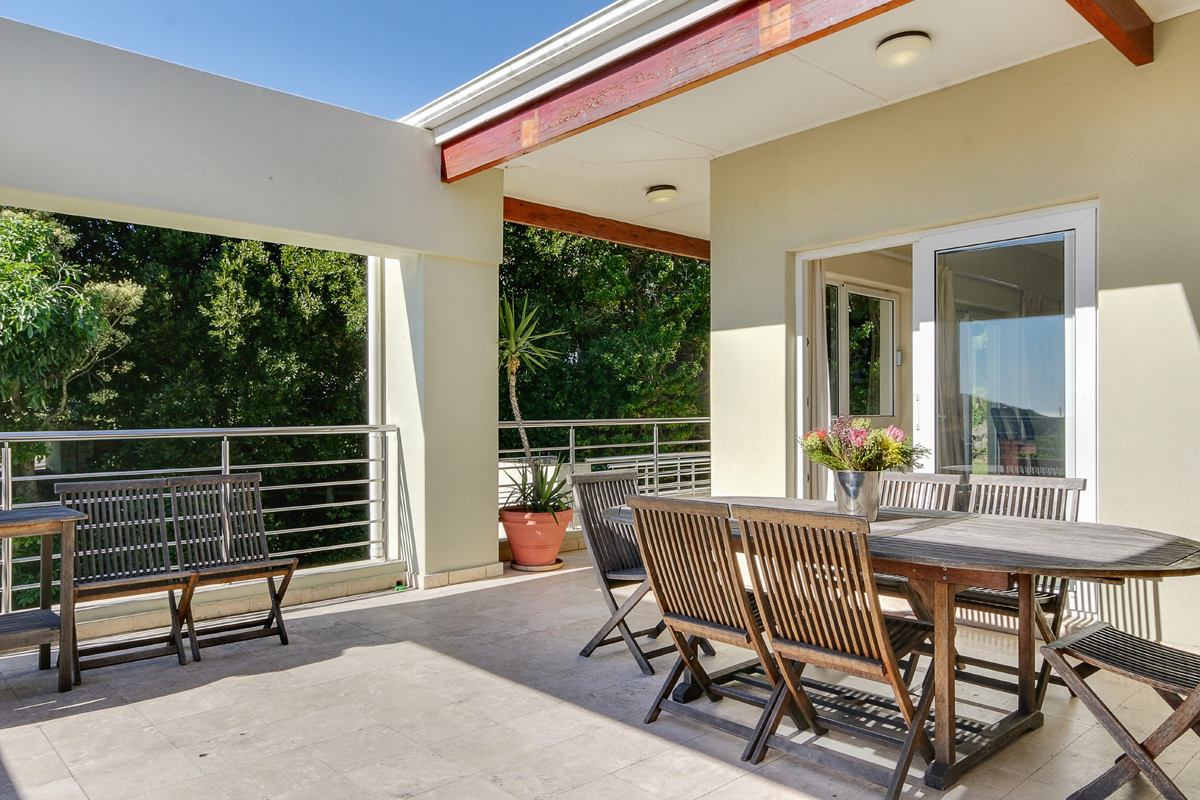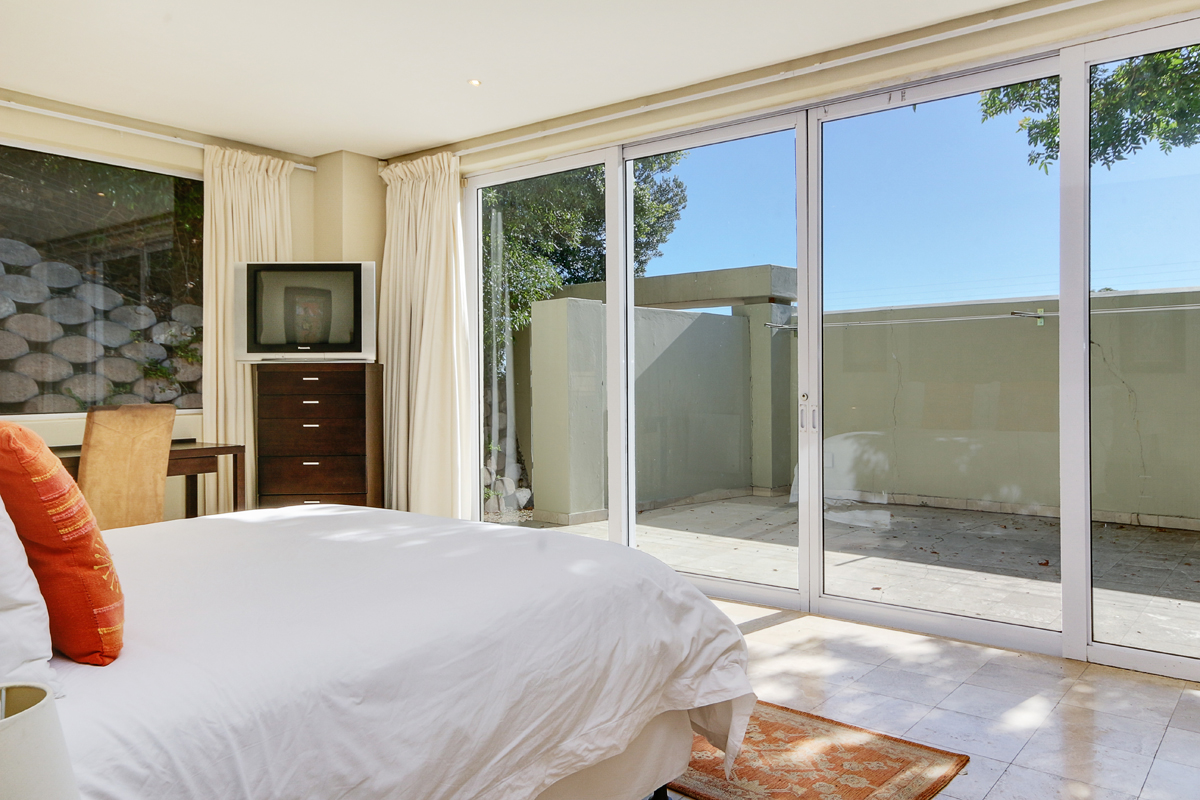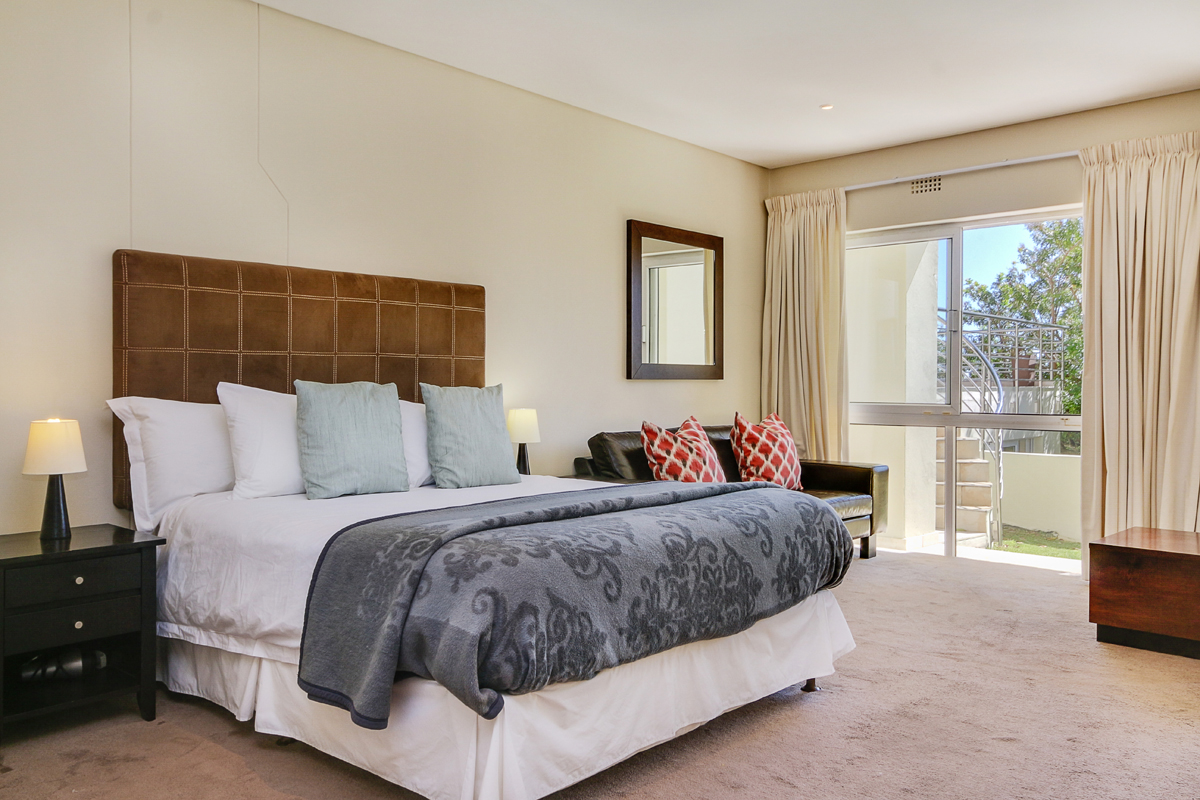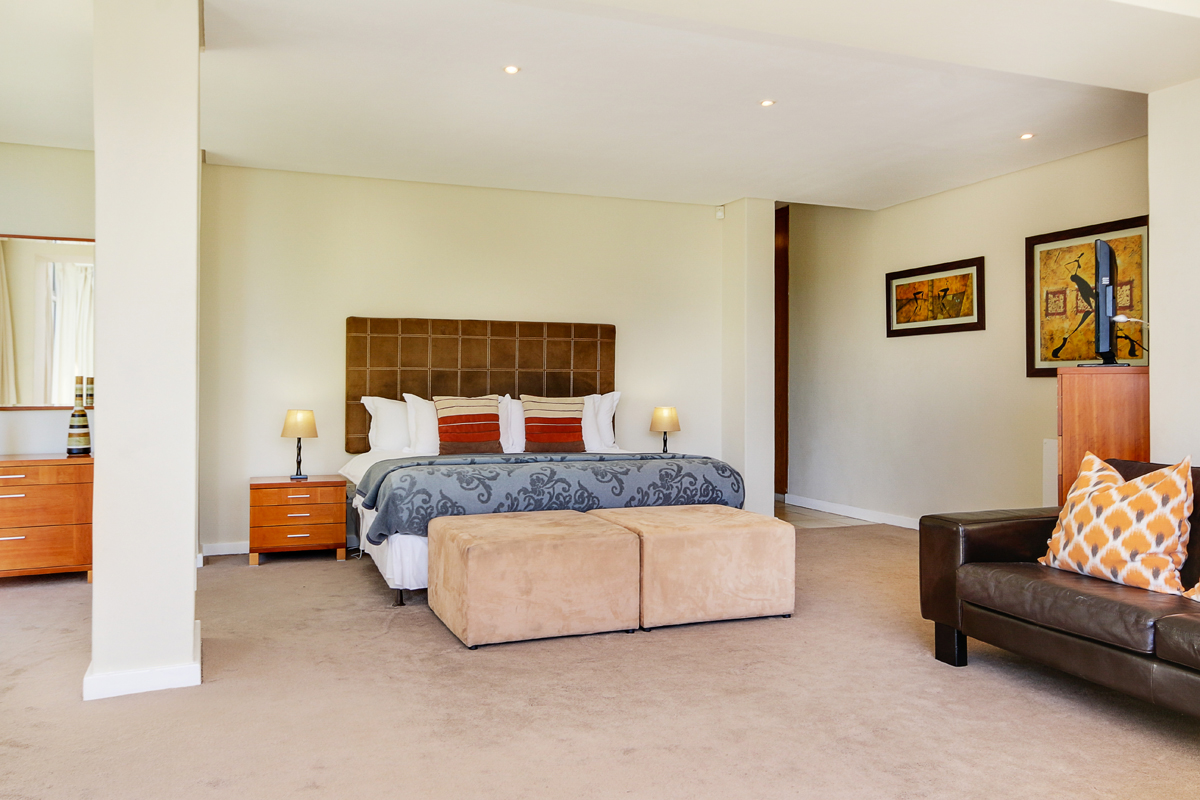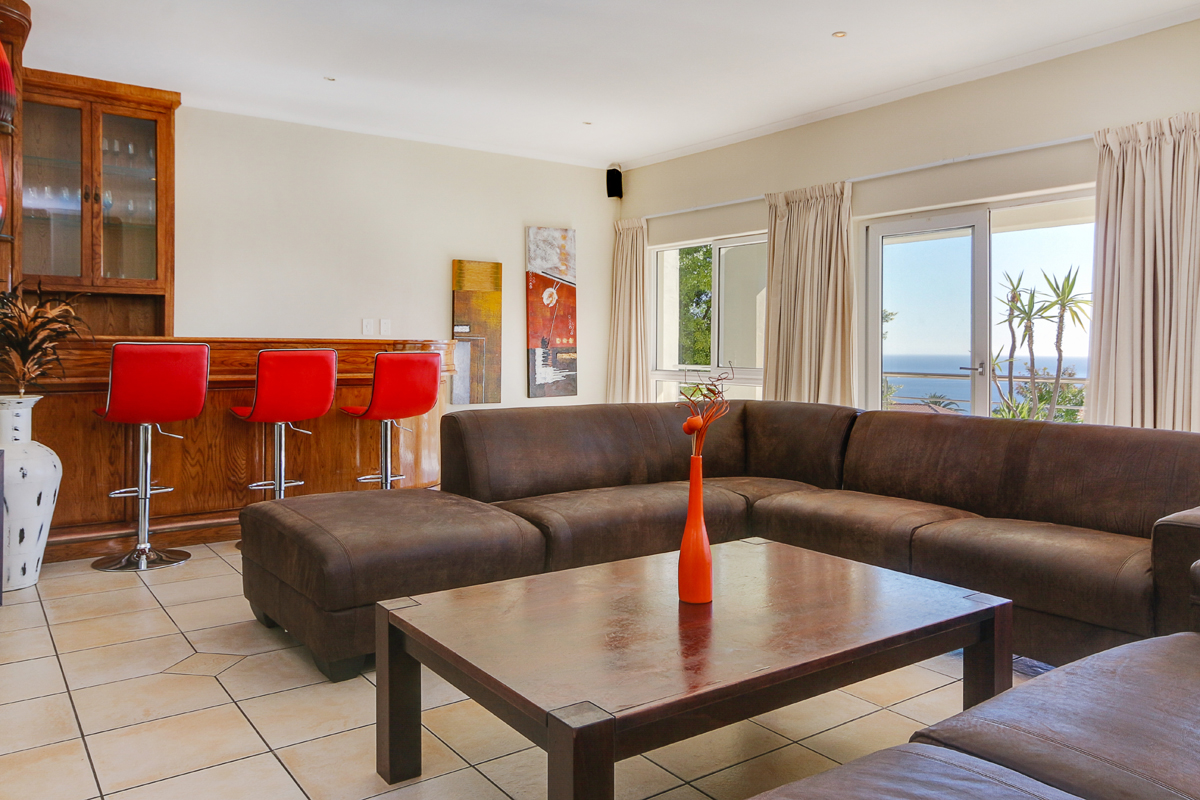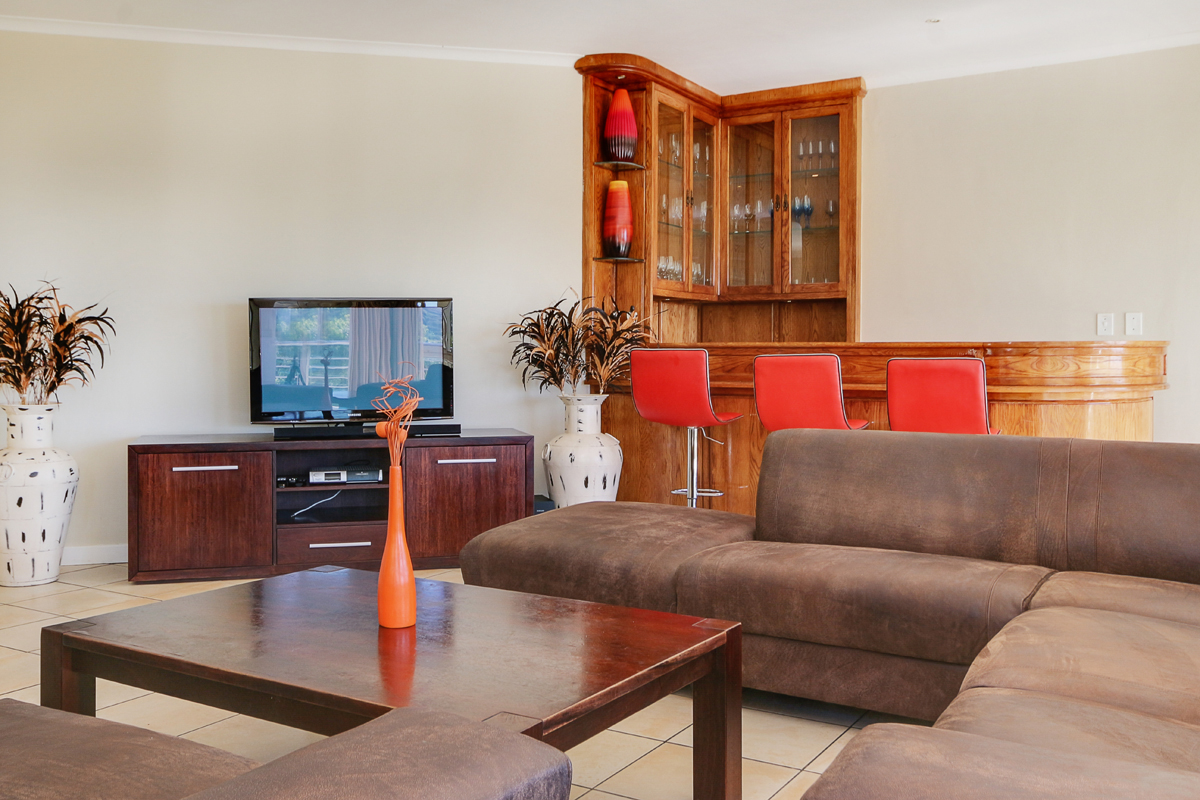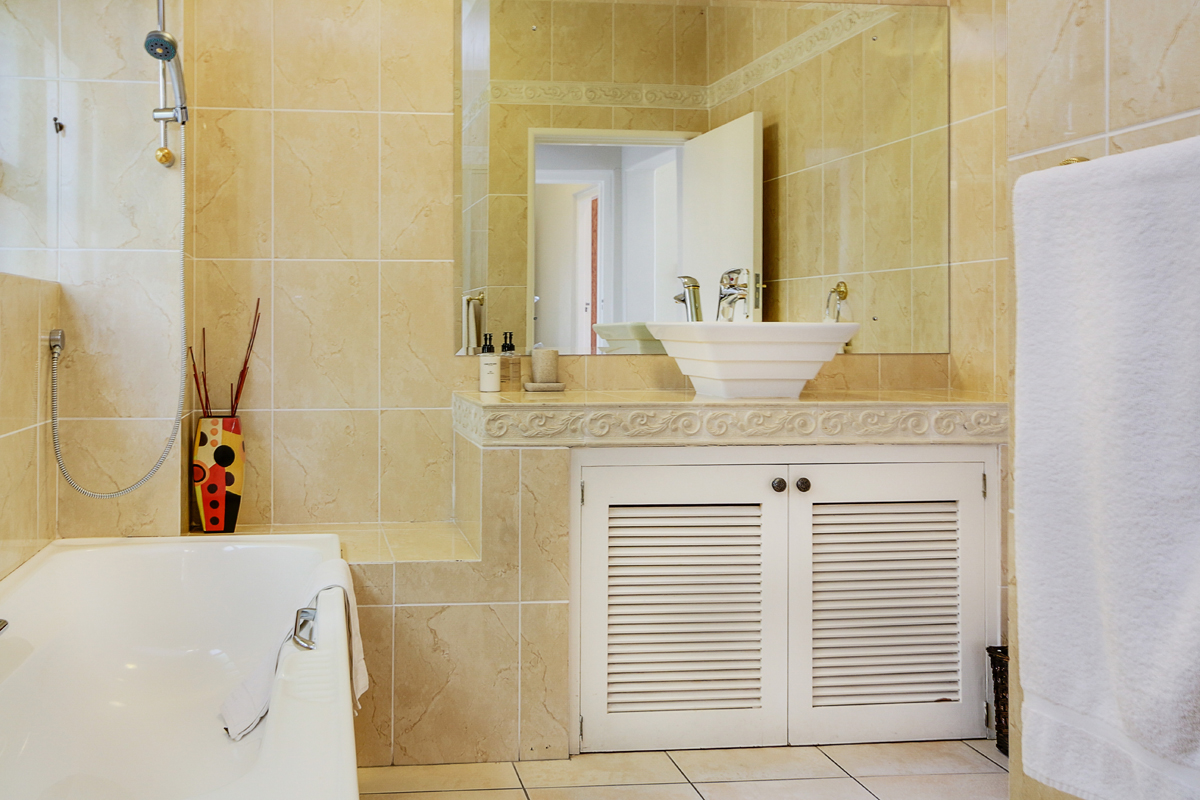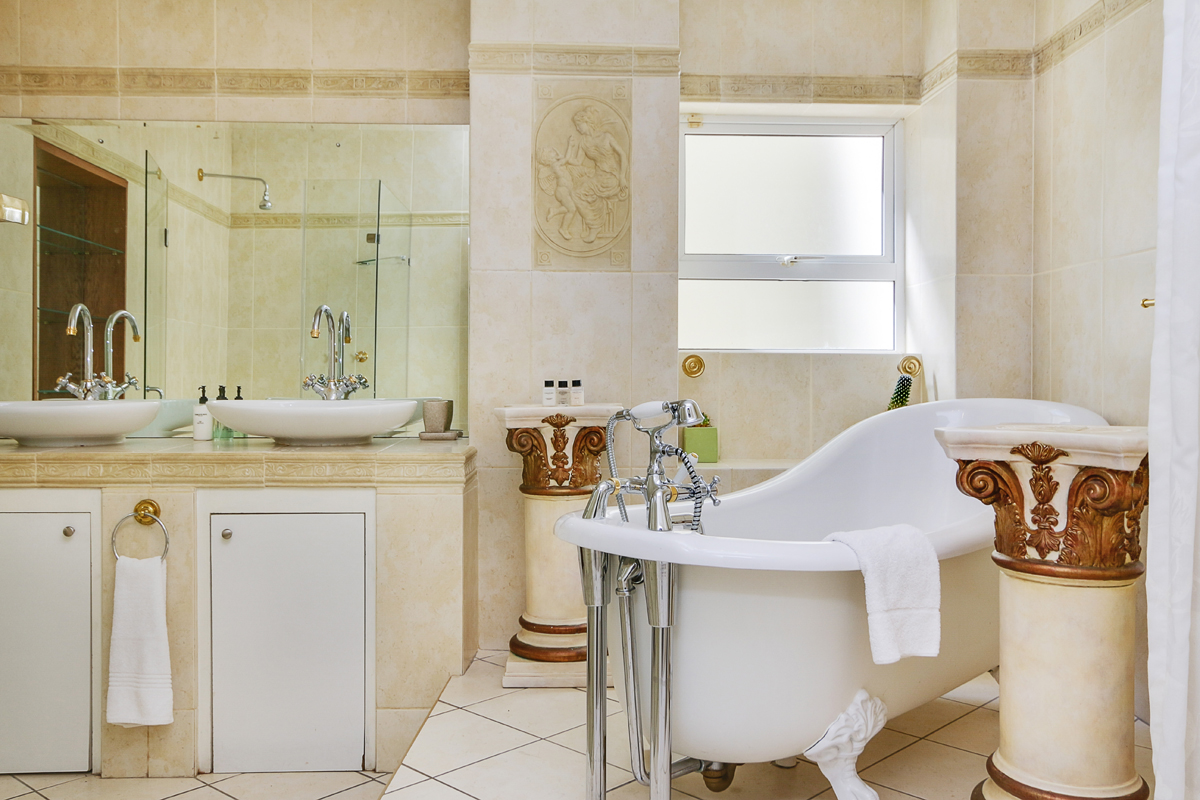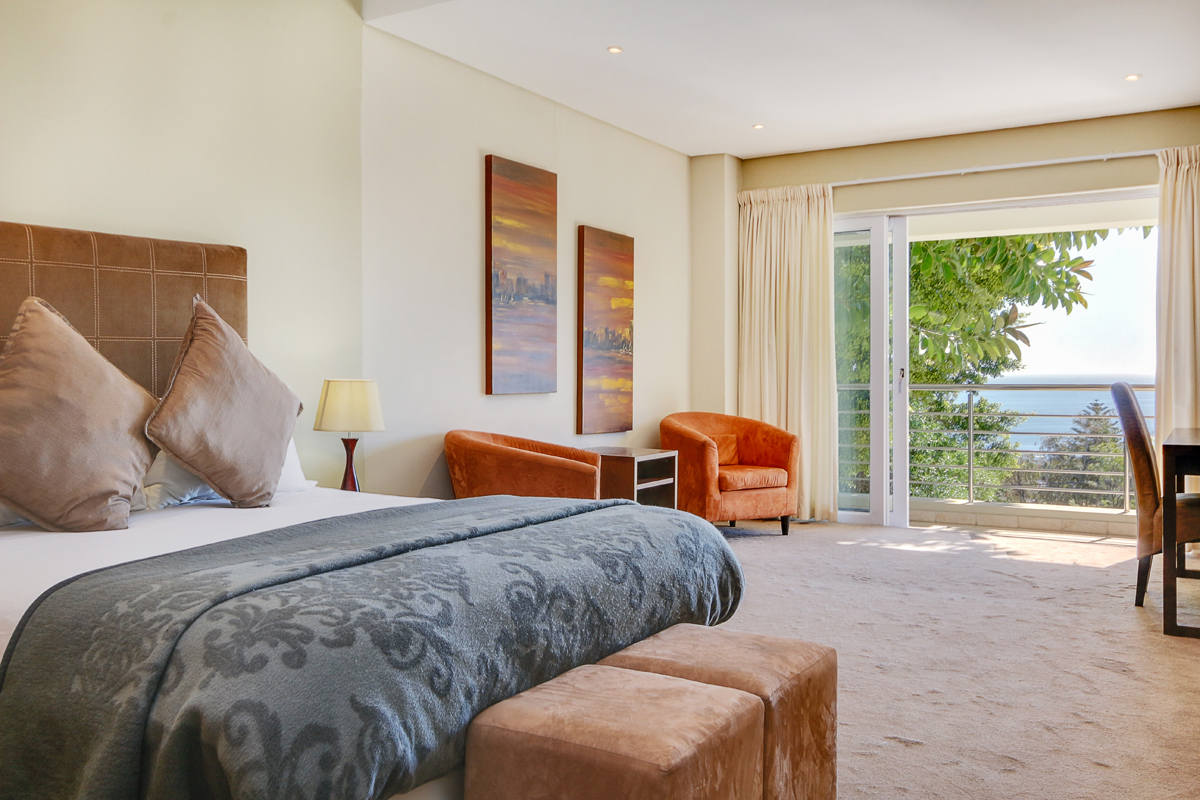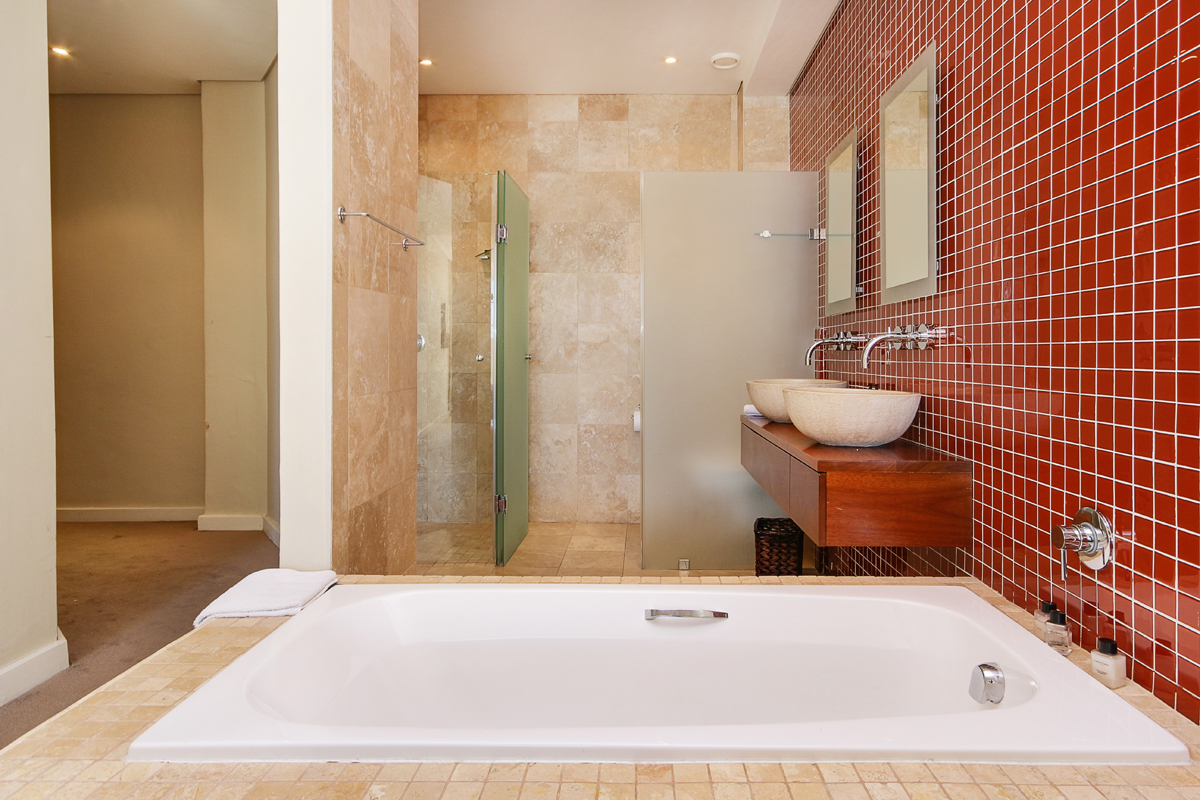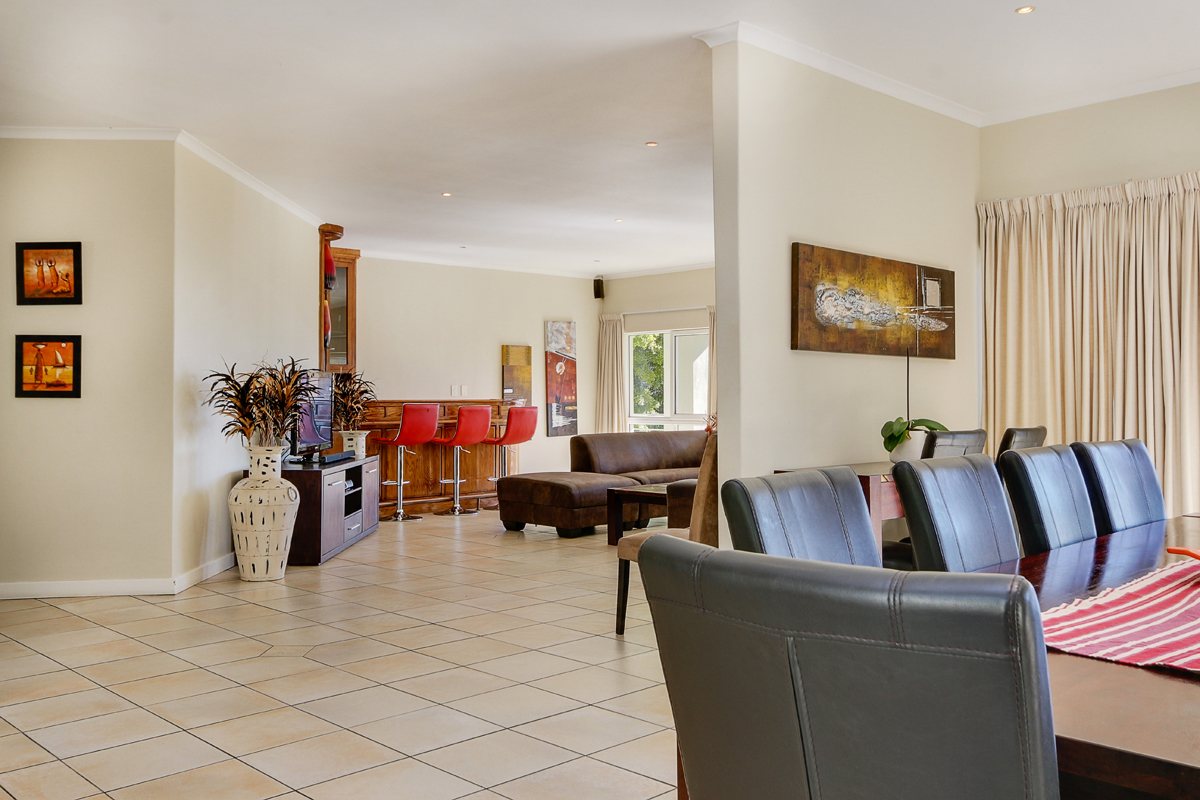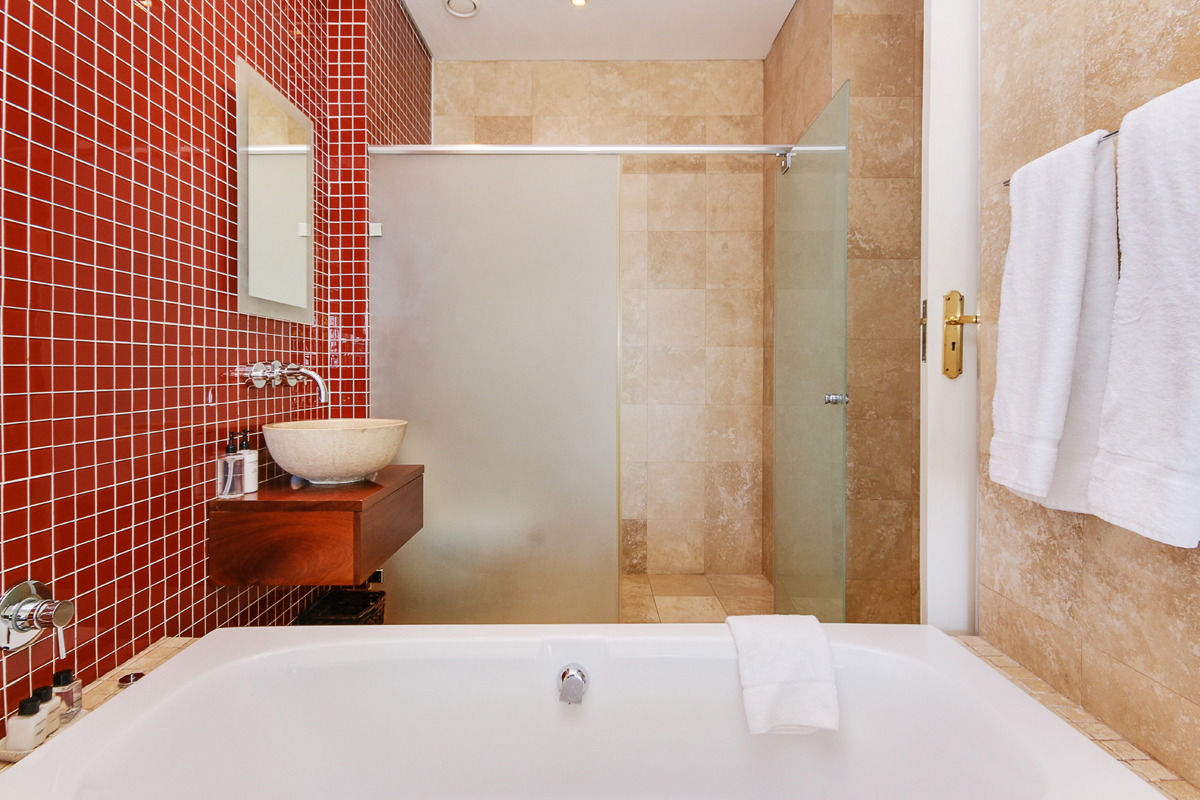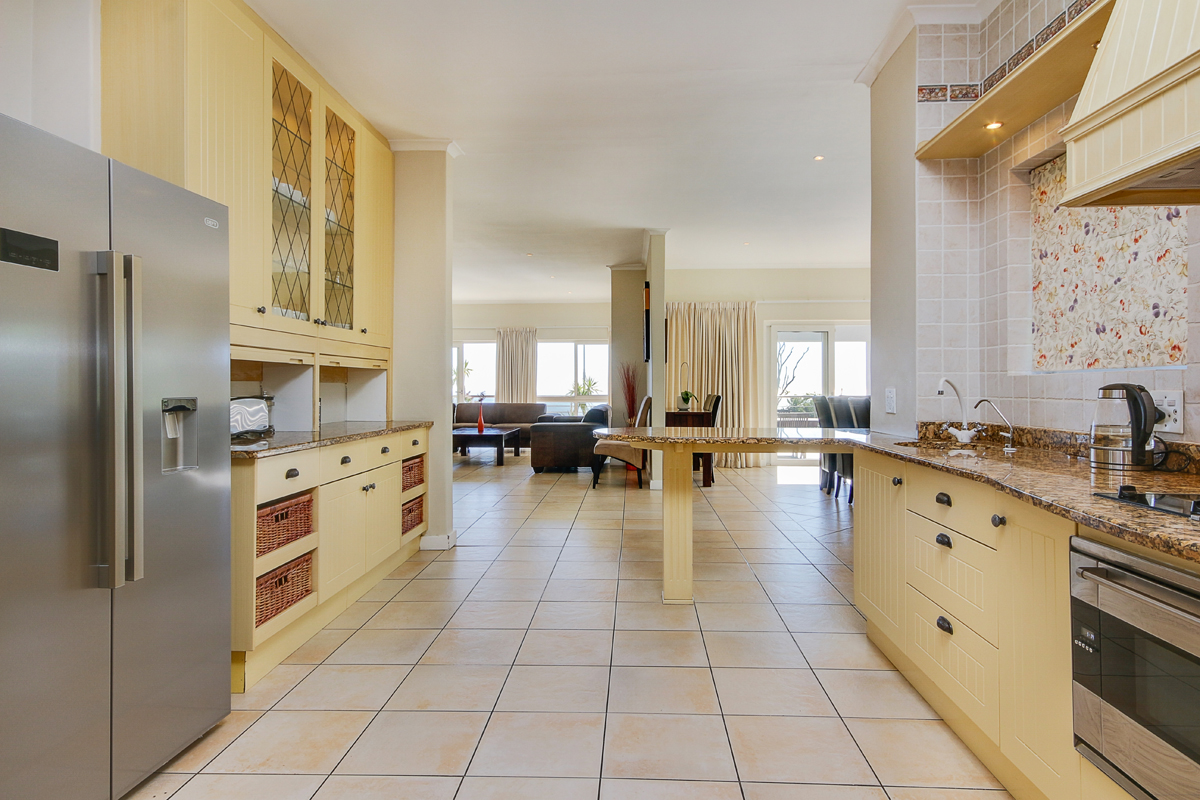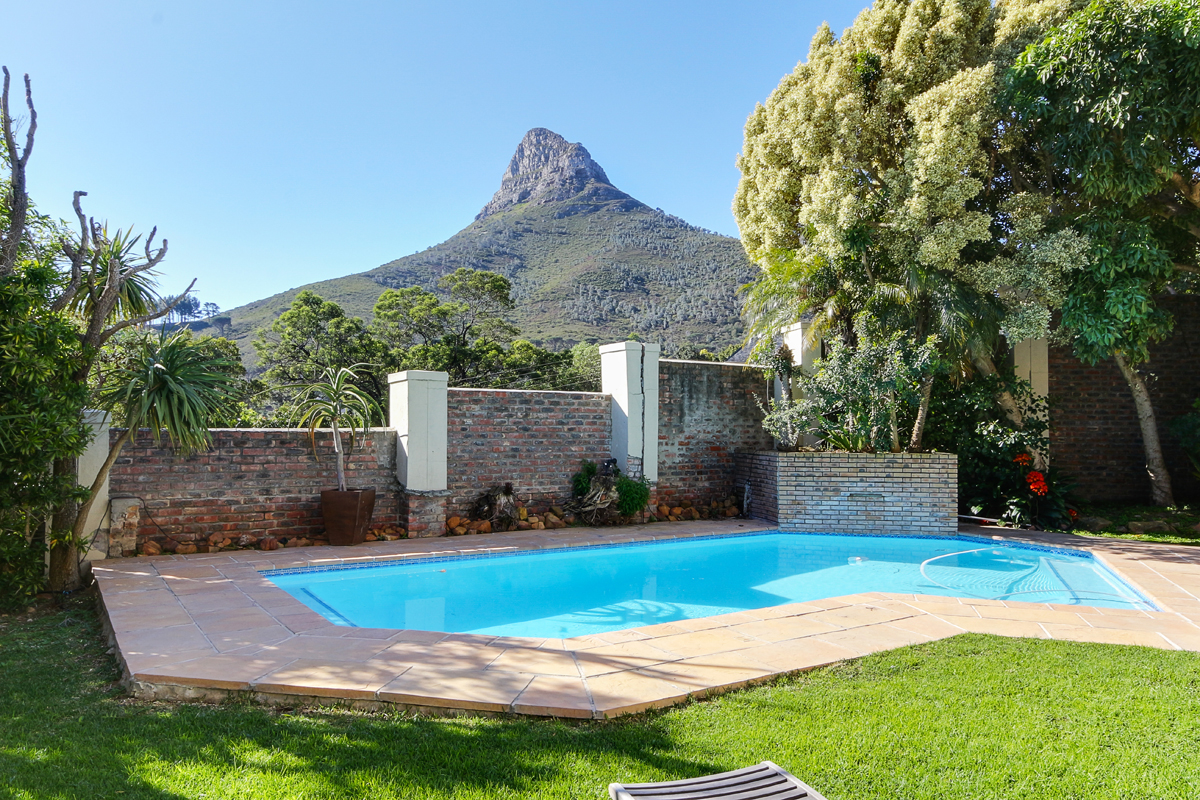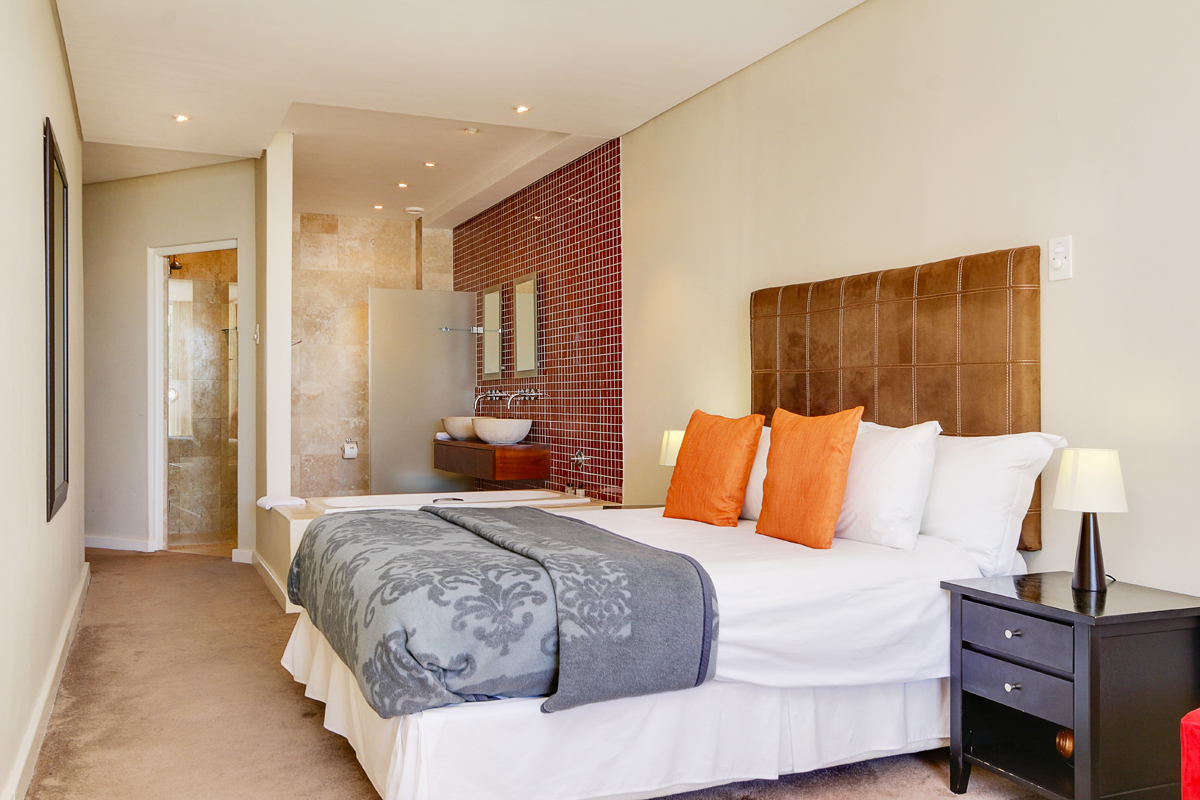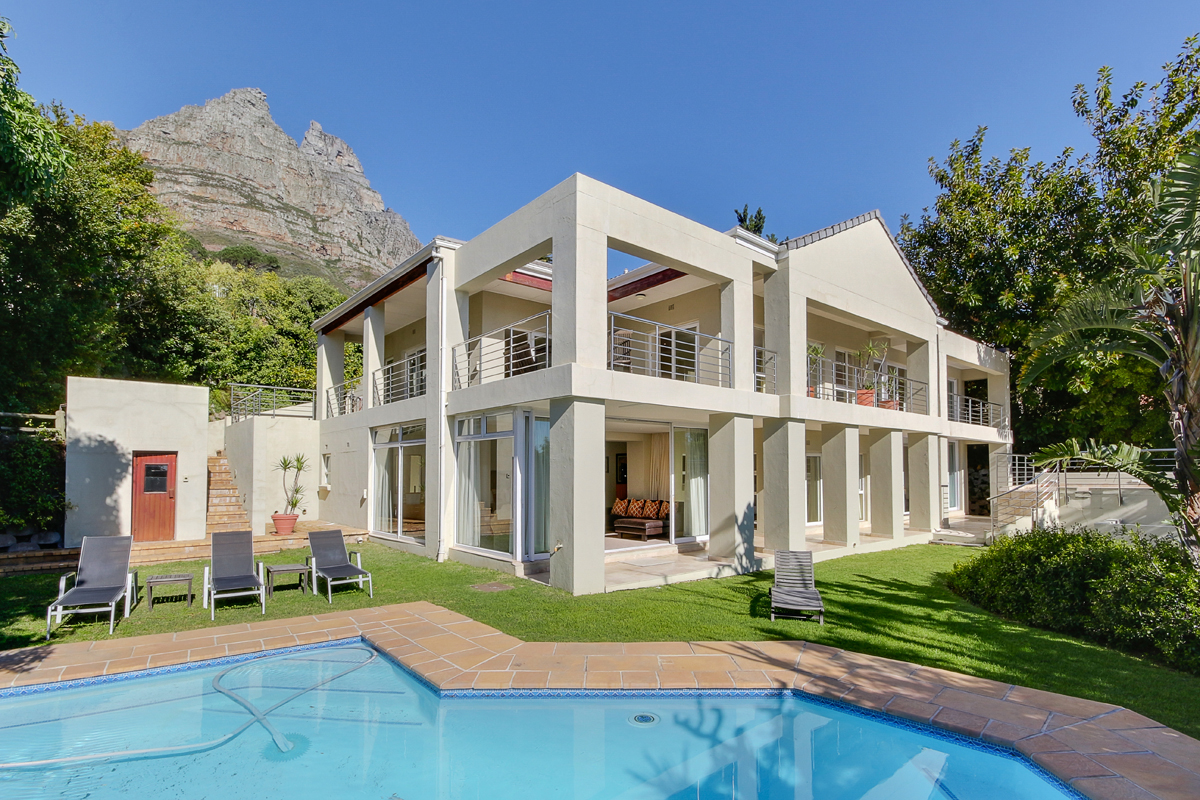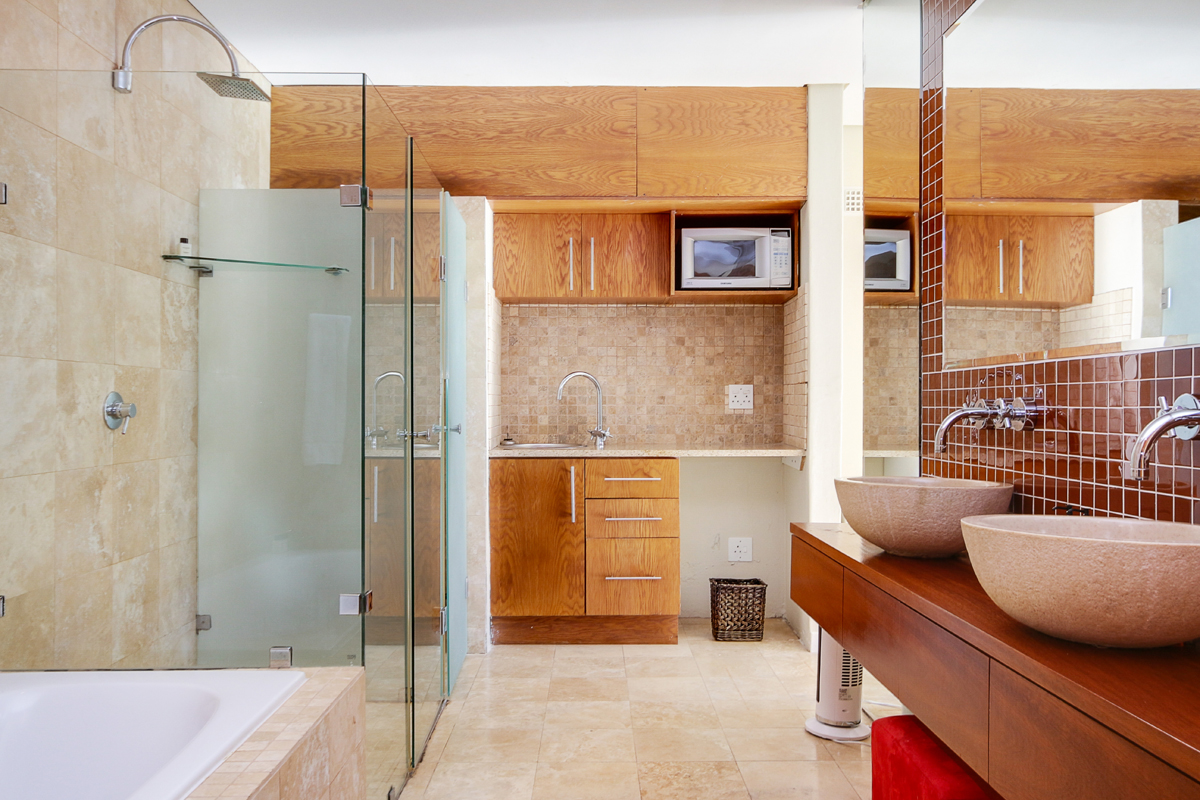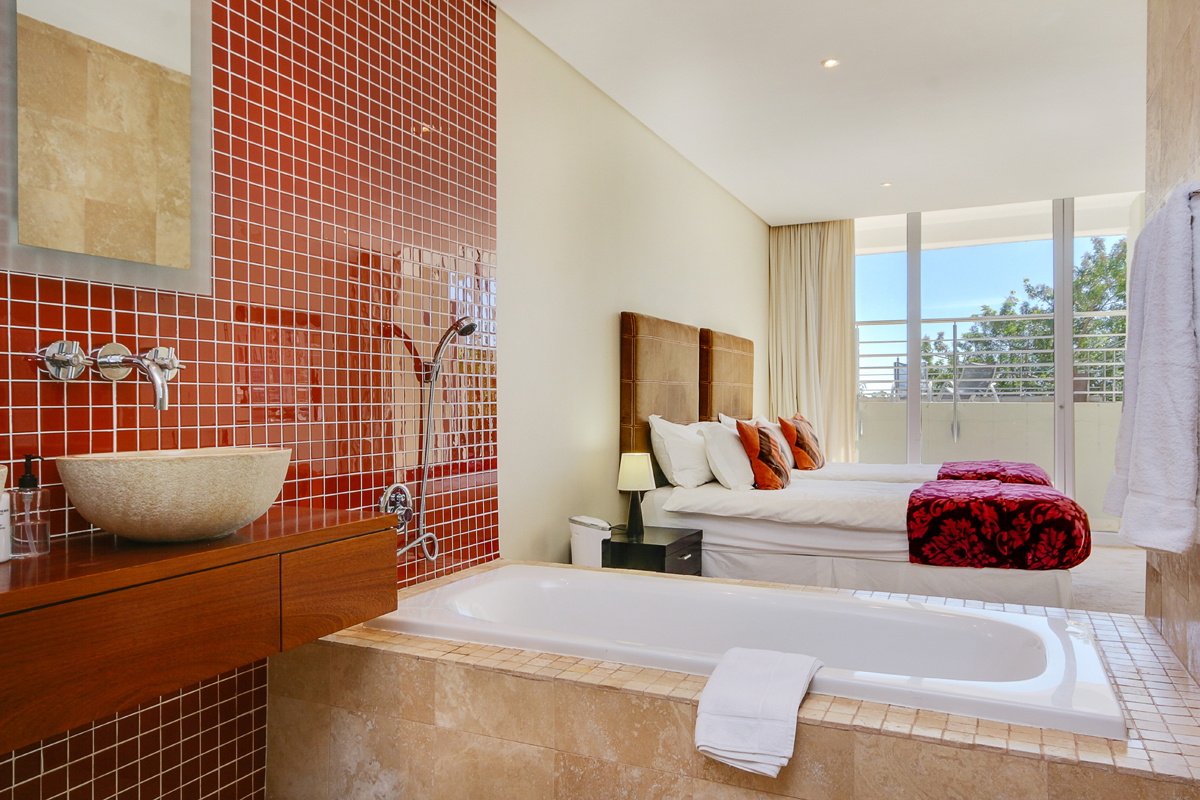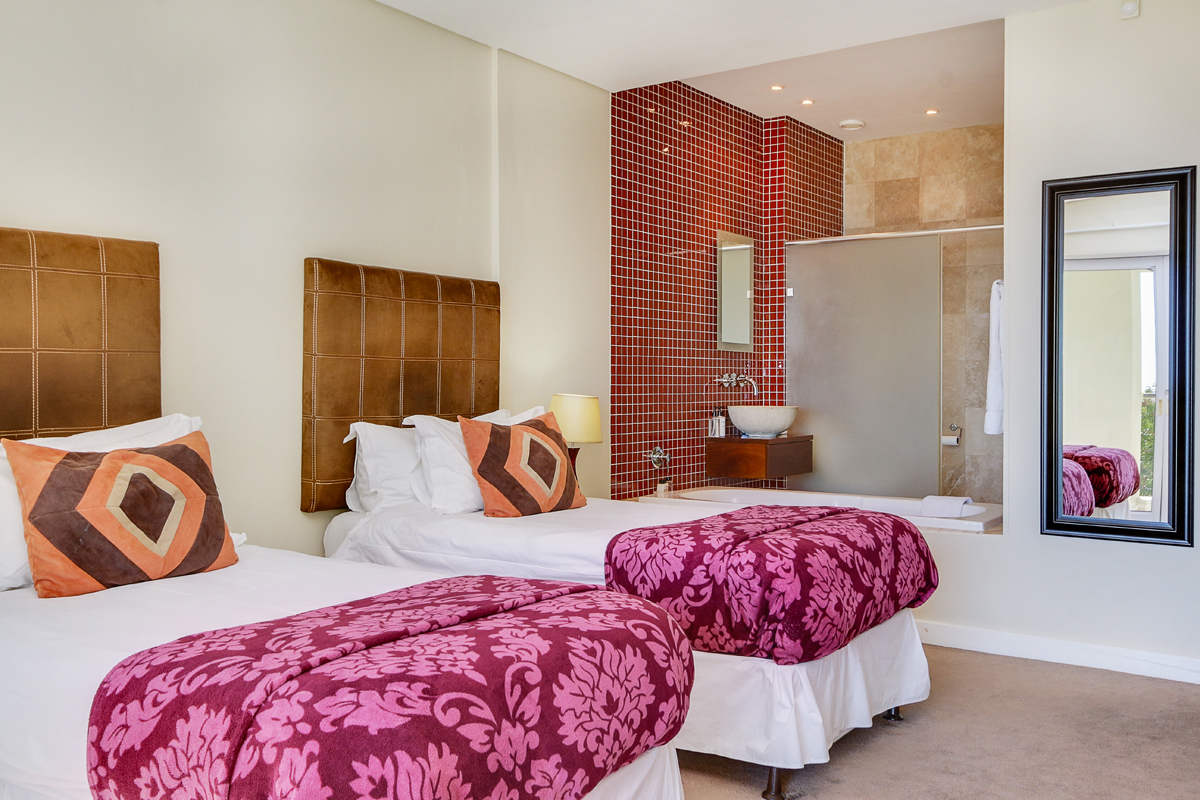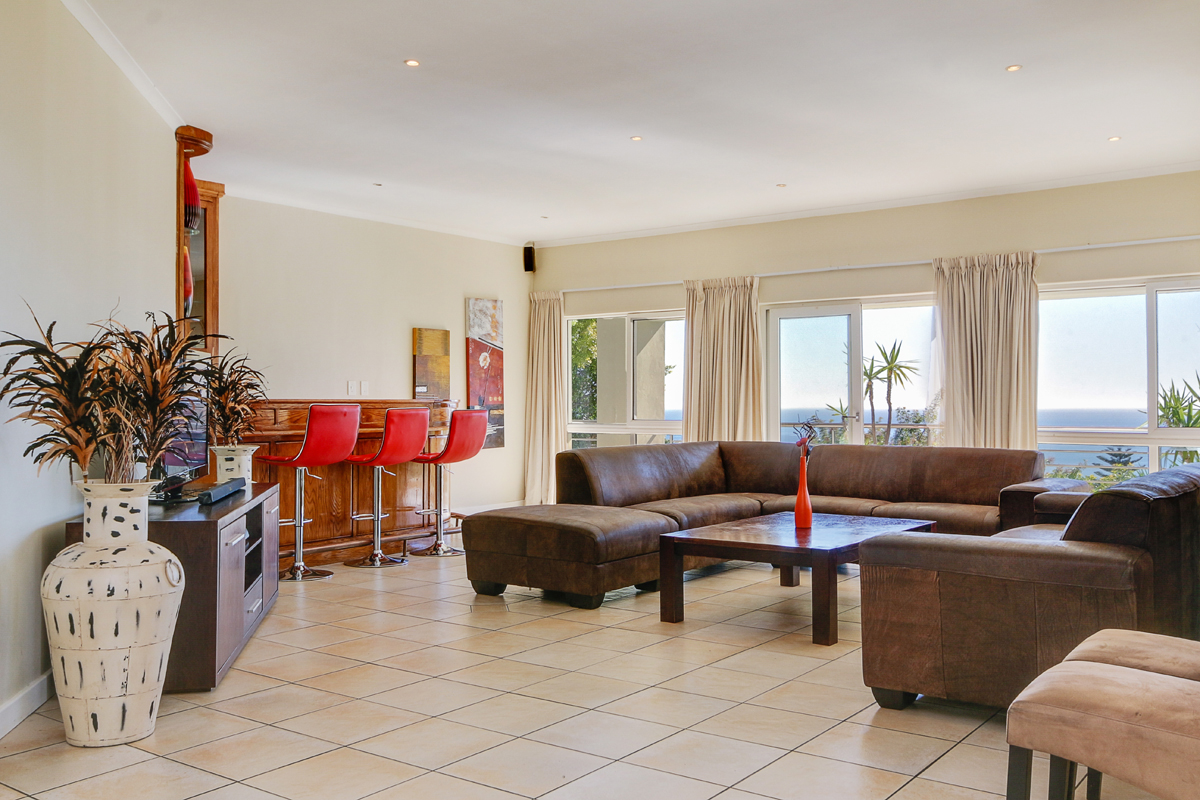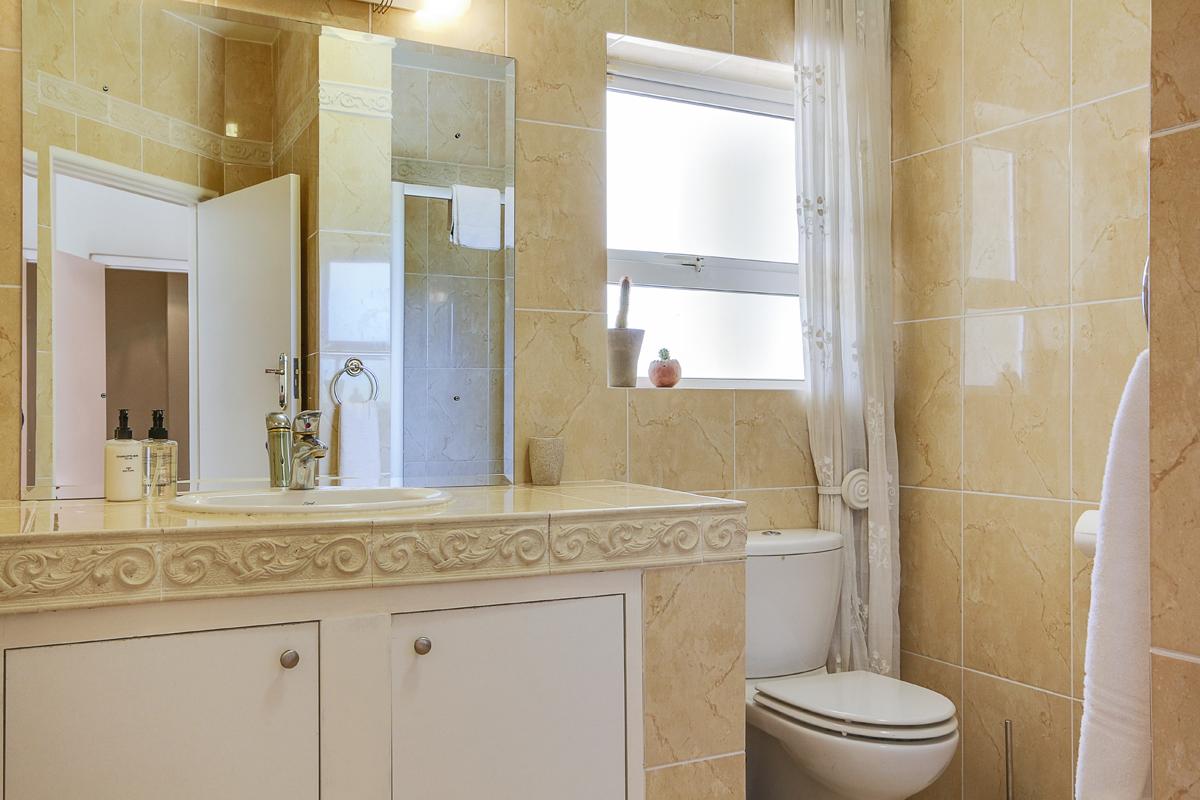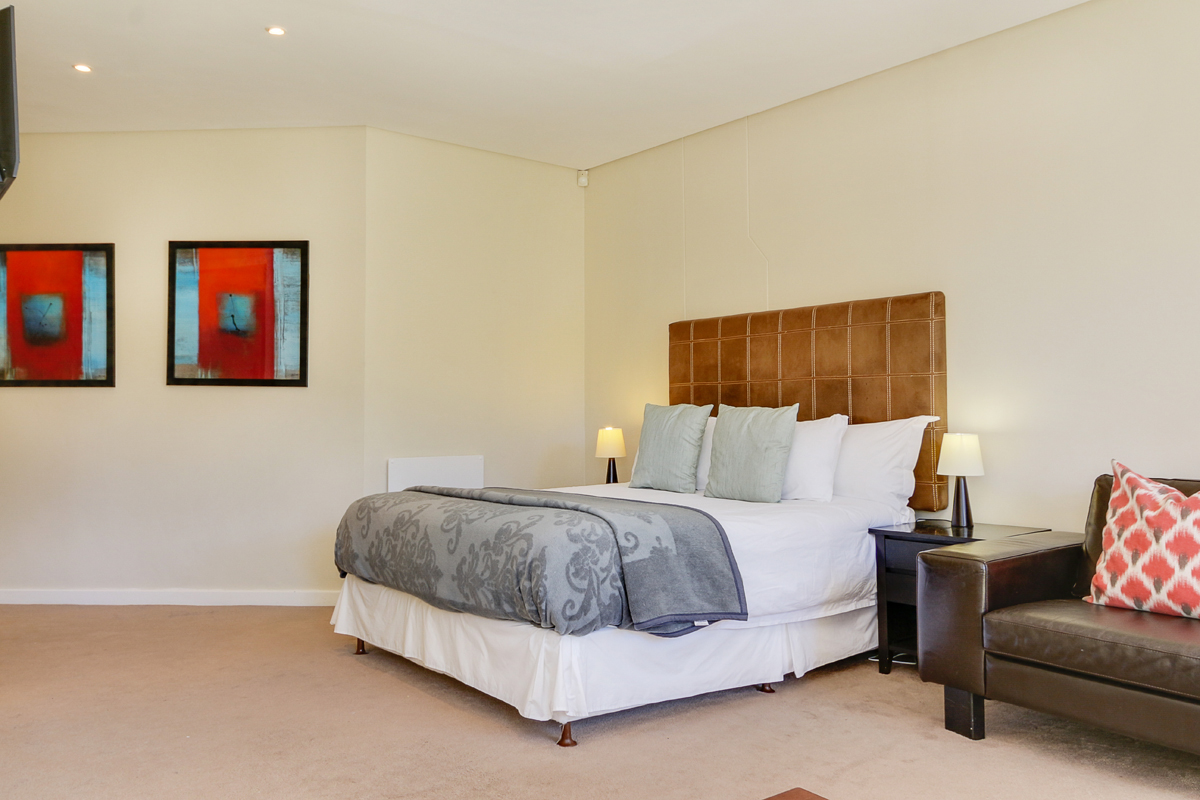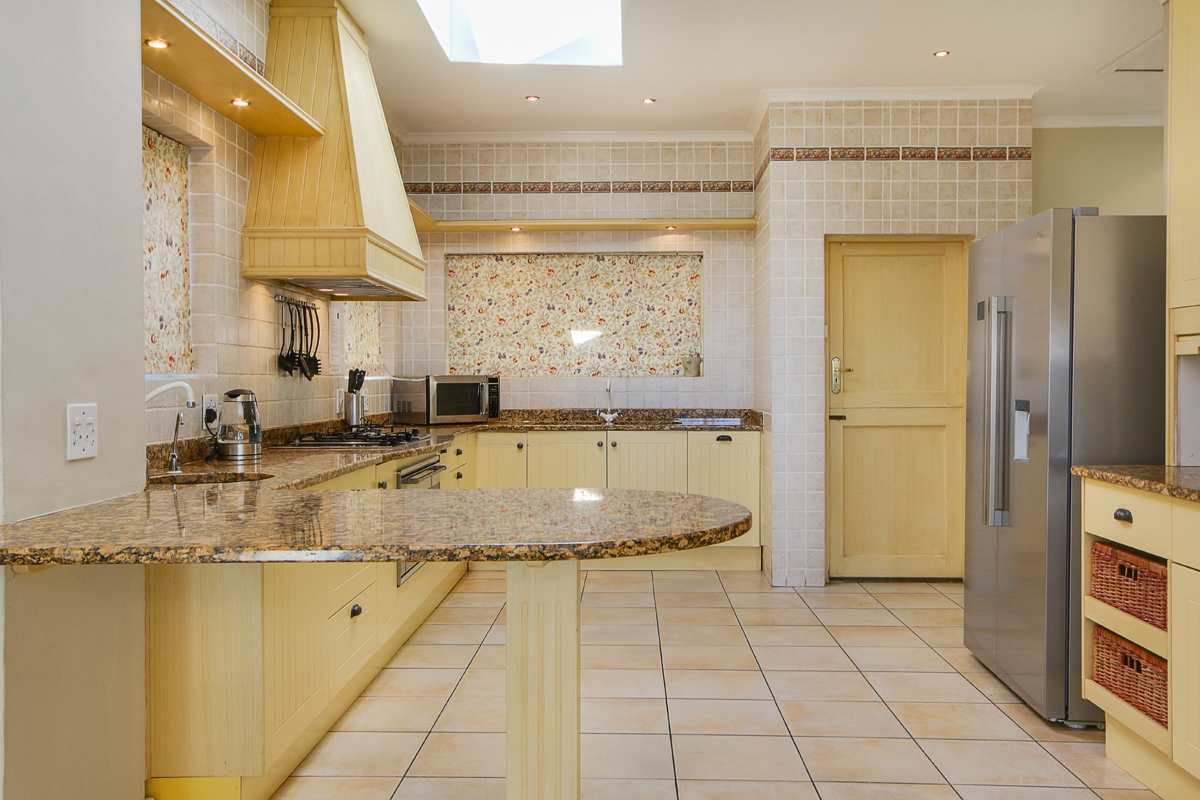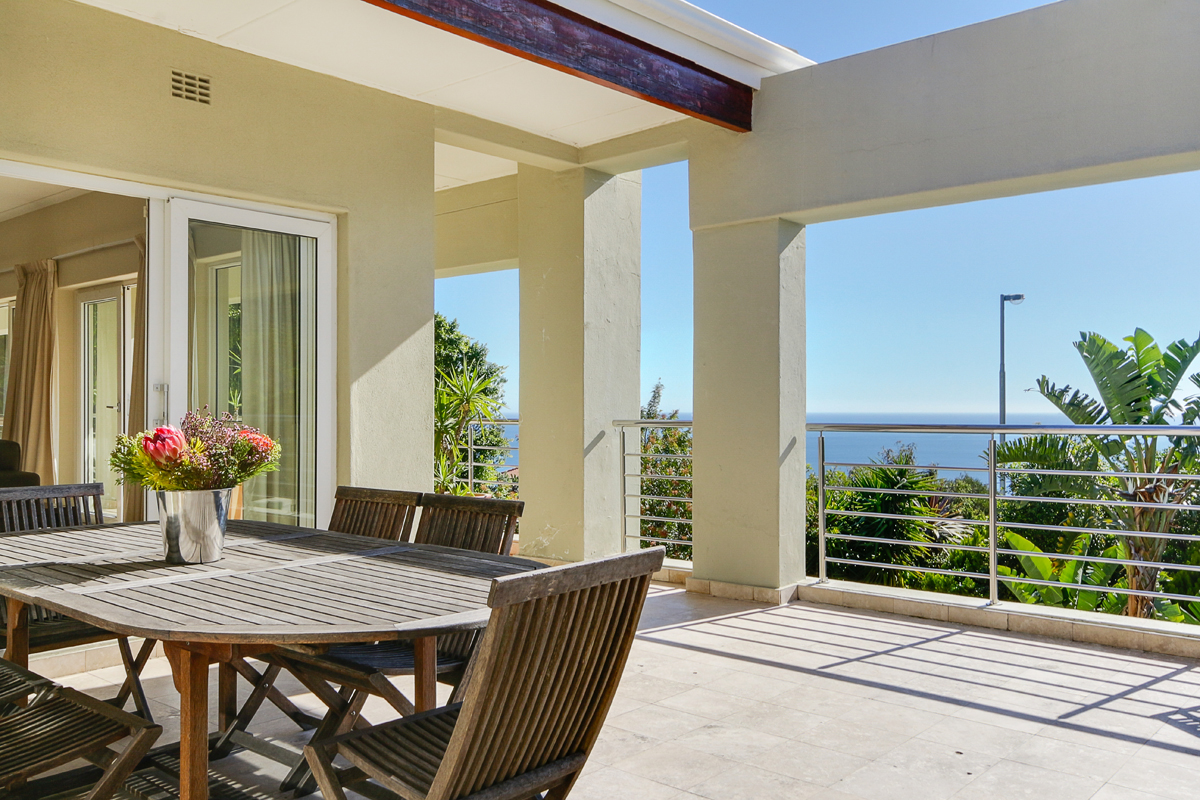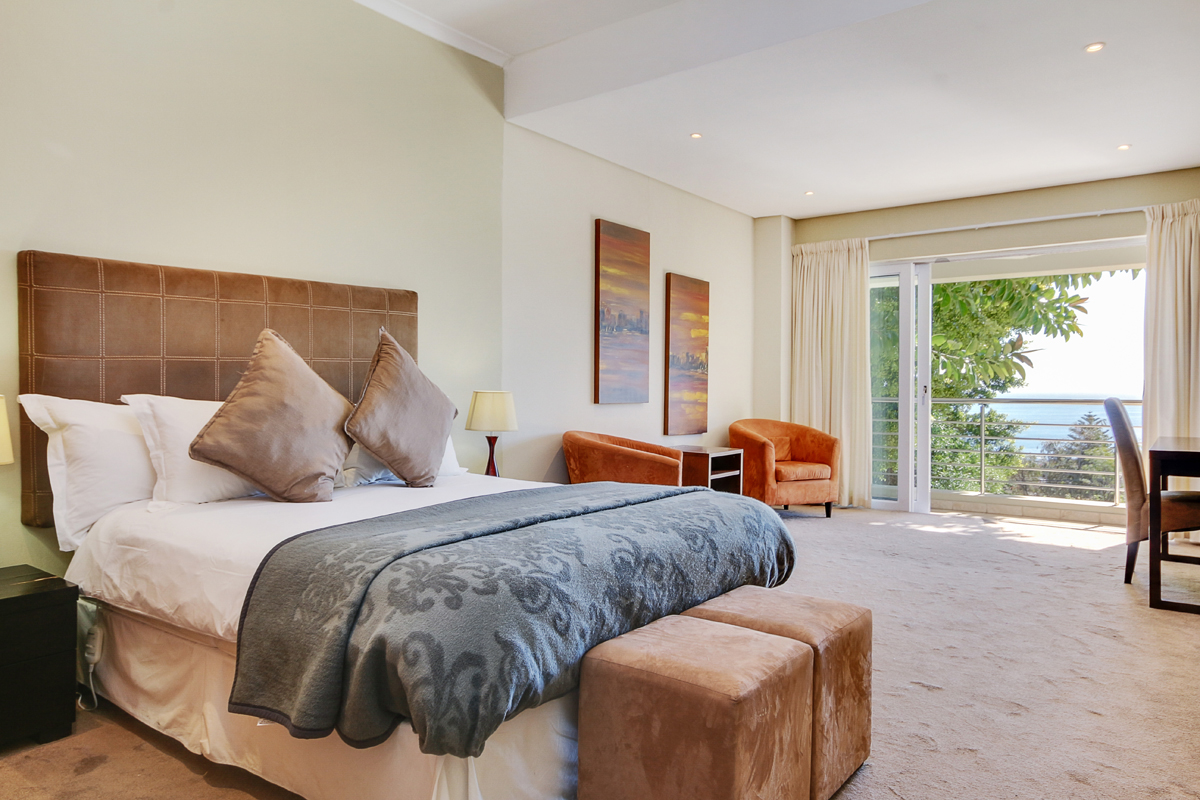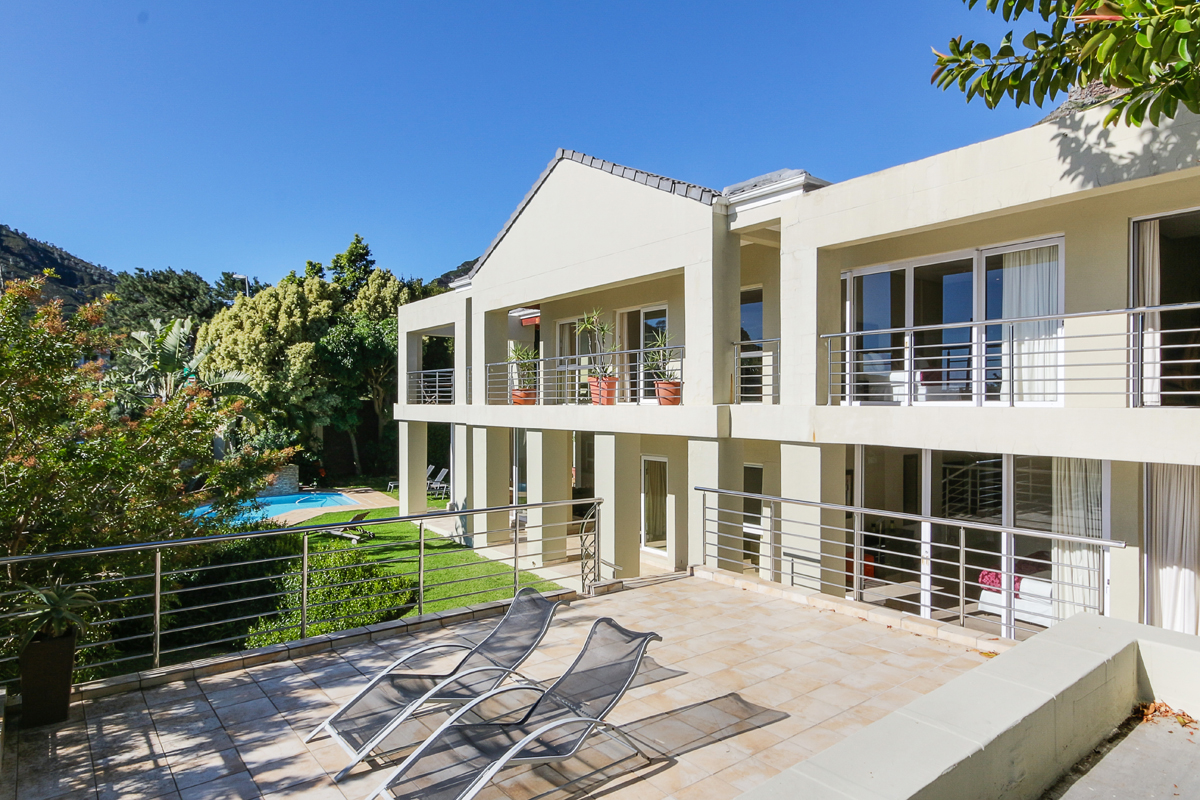 14 PAX | 7 Bedrooms | 7 Bathrooms | 3 Stars
---
This Villa is built over two levels; the upper level consists of a large open plan lounge, dining room and kitchen area which all opens up on to a large outdoor terrace. This upper level houses two en-suite bedrooms.

The lower level of the house is all accommodation. There are four en-suite bedrooms. Each of these bedrooms opens up onto the garden area via large glass sliding doors.

The seventh bedroom is housed in a completely separate apartment. This apartment has its own bathroom and kitchenette. It ideally be used for an au-pair or for teenage children who might want to be slightly separate.

The upper level has a large wrap-around balcony looking down onto the garden and pool below.

This villa offers a great location for a larger group travelling together, be it family, friends or a production crew.
---
Located high up on Geneva Drive, this villa offers beautiful ocean and mountain views and is perfect for a family reunion or large groups travelling together.
---
Master Bedroom
Outdoor access to garden and pool
King size bed
Mini lounge area with TV with DSTV
Fan & safe
En-suite bathroom with bath and shower
Living and Dining
The living area is upstairs and has access onto the balcony with lovely sea views.
Dining area is compact and situated upstairs near to the kitchen.
DSTV with DVD player
Bar area with stools
10 seater table
Terrace access
Bedroom 5
Open plan bathroom with toilet behind glass door
Twin beds
Views
Fan & Safe
Bedroom 2
Outdoor access to garden and pool
Queen size bed
En-suite bathroom with shower
Outdoor
Pool
Free standing braai
8 seater table on upstairs balcony
Sun loungers
Bedroom 4
Outdoor access to garden and pool
Queen size bed
Open plan bathroom with shower
Bedroom 7
This is a separate studio cottage in the garden
Own alarm
TV & Fan
Small kitchenette
En-suite bathroom with bath and shower
Kitchen
Large kitchen situated on the upper level of the house.
HOB unit - electric and gas
Dishwasher
Separate scullery with washing machine & tumble dryer
Bedroom 6
Queen size bed
Views
En-suite bathroom with bath and shower
Other
Garage parking for 4 cars
Alarm system and electric fencing
Bedroom 3
Outdoor access to garden and pool
Twin beds
Open plan bathroom with shower in bath
Open pool with no net or pool gates
There are stairs to access the villa, inside the villa and in the garden