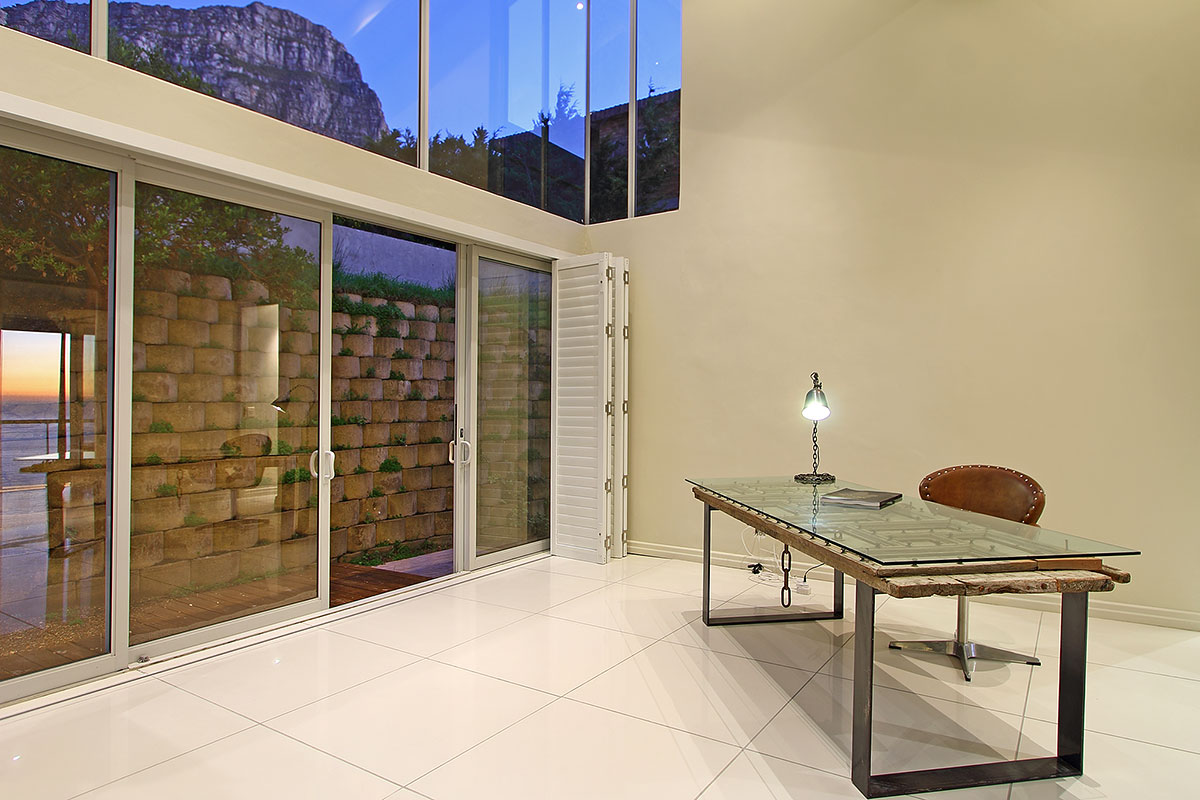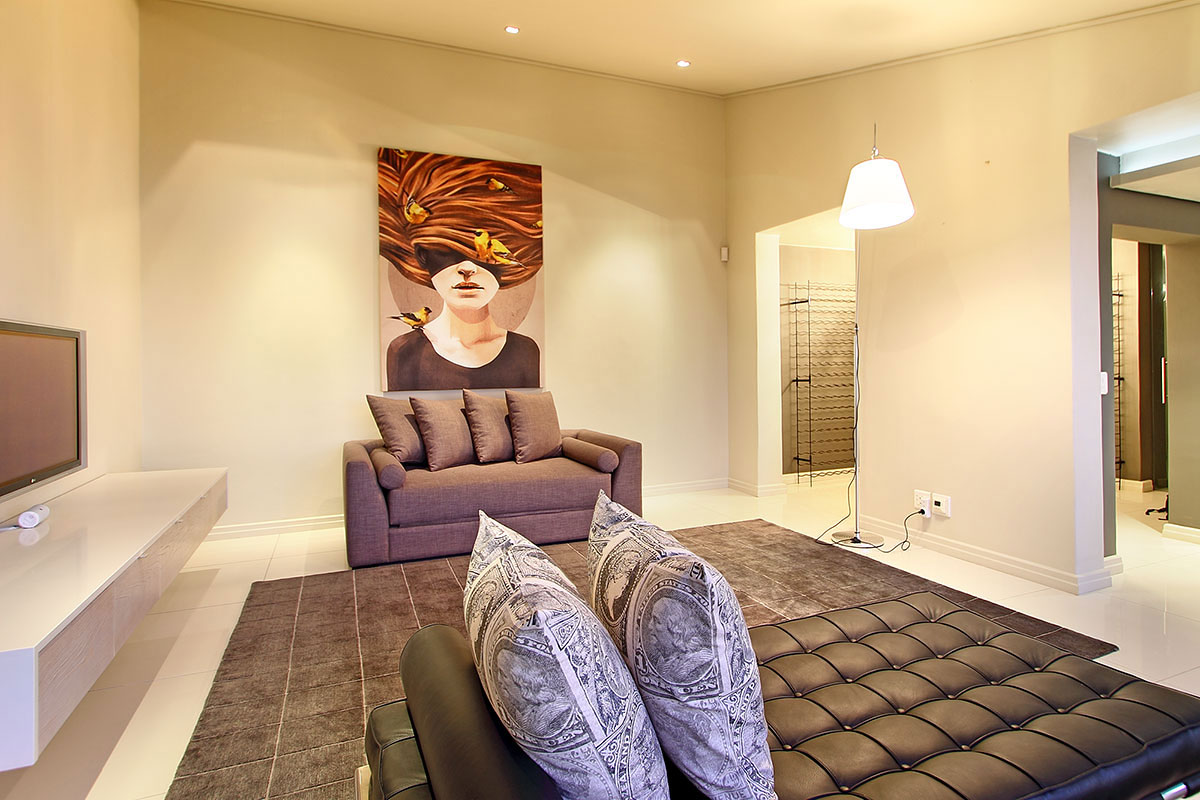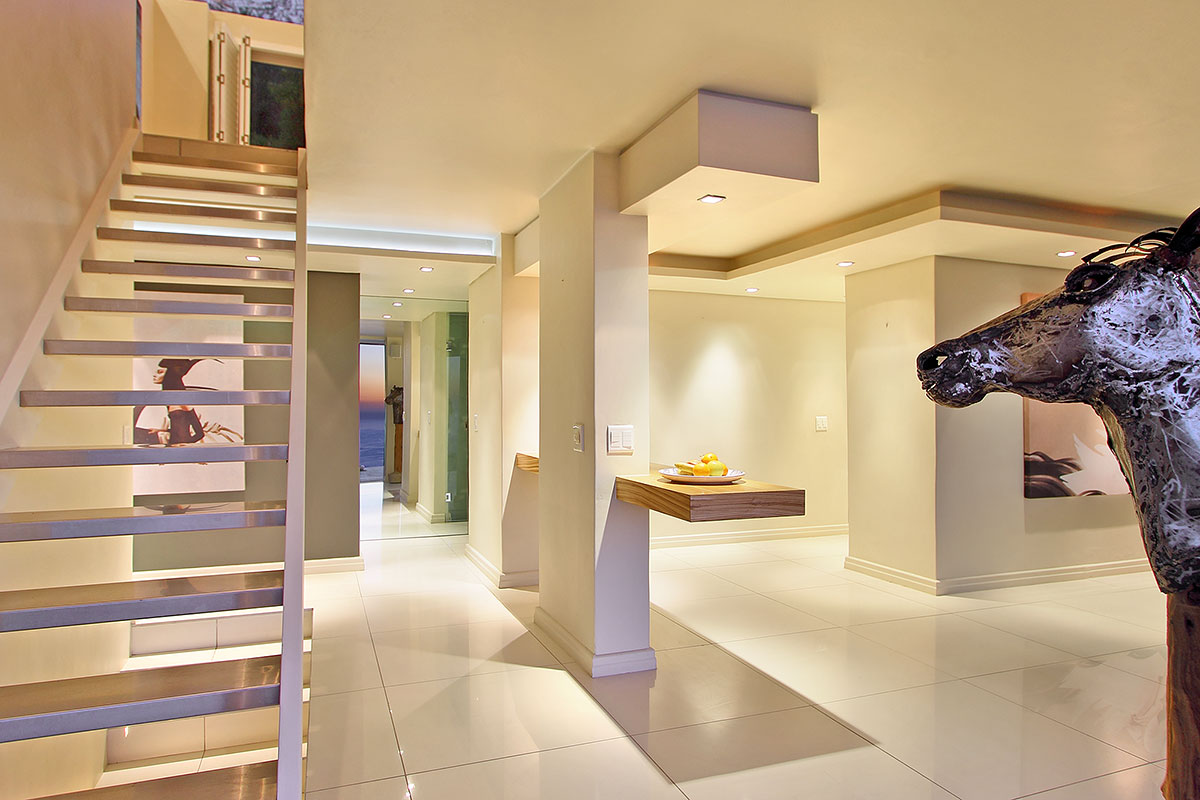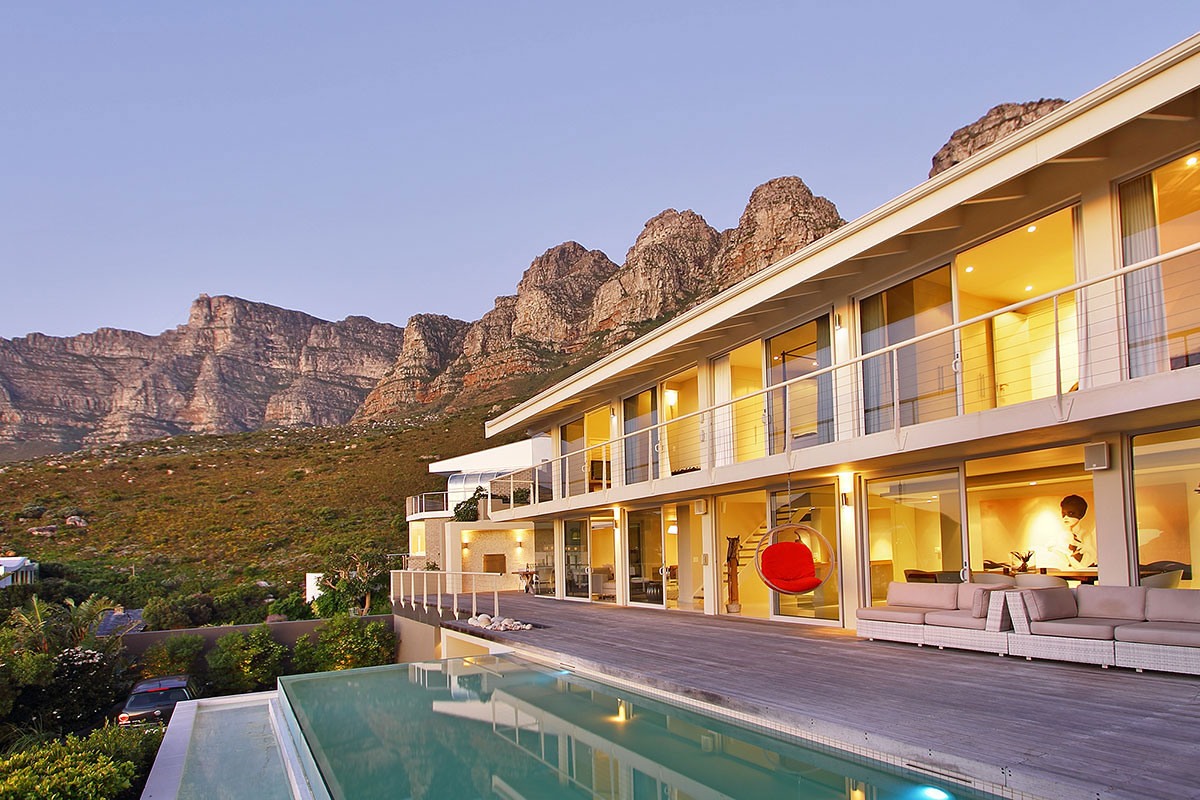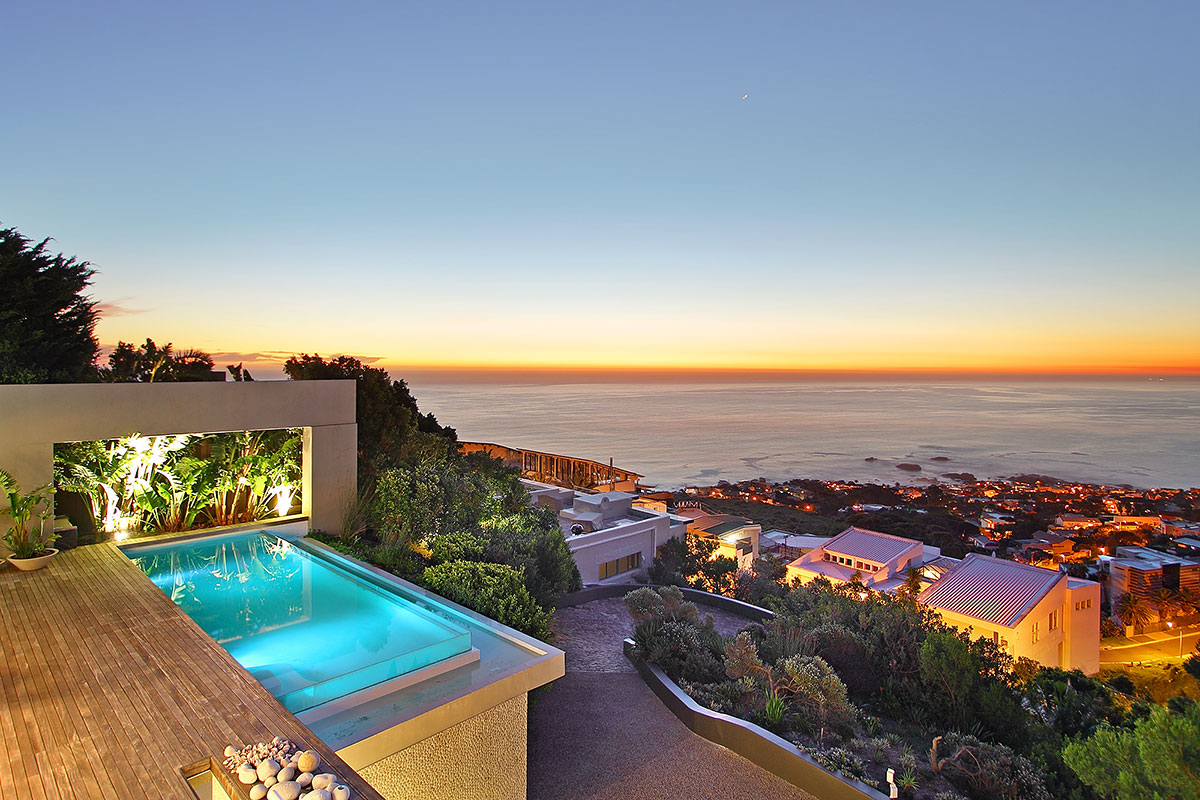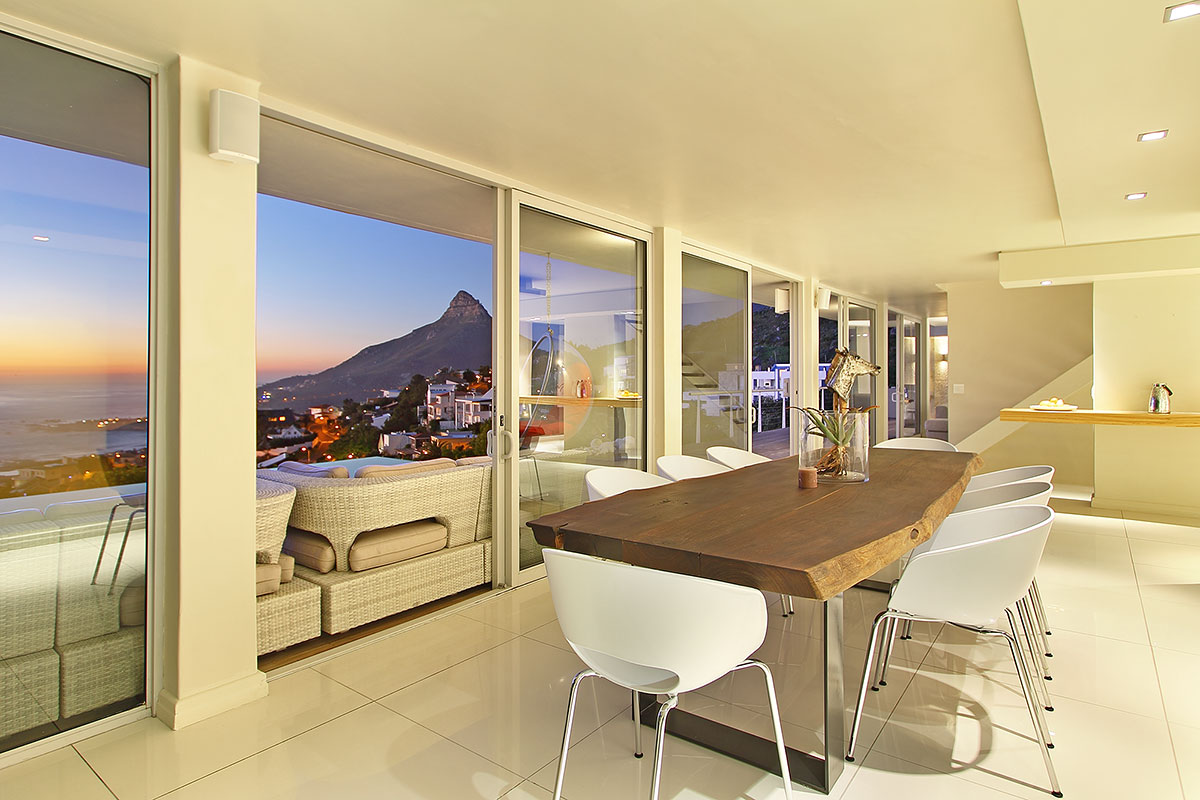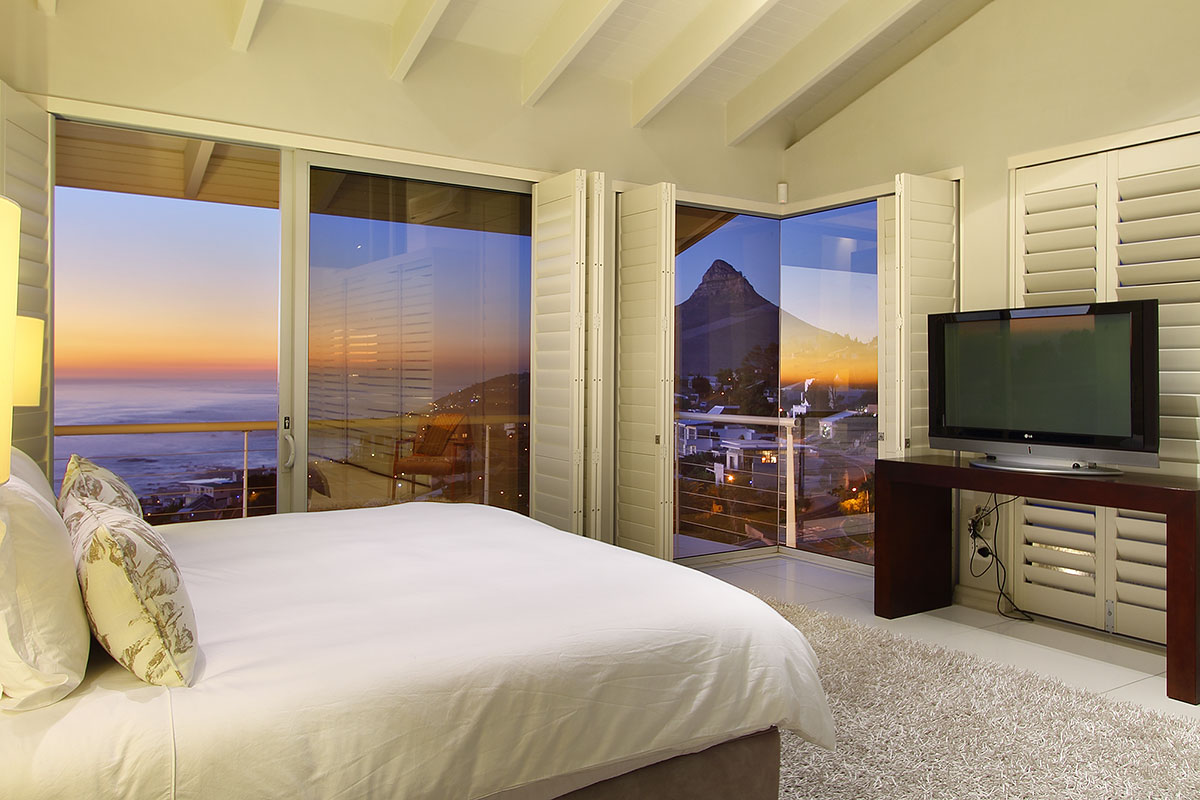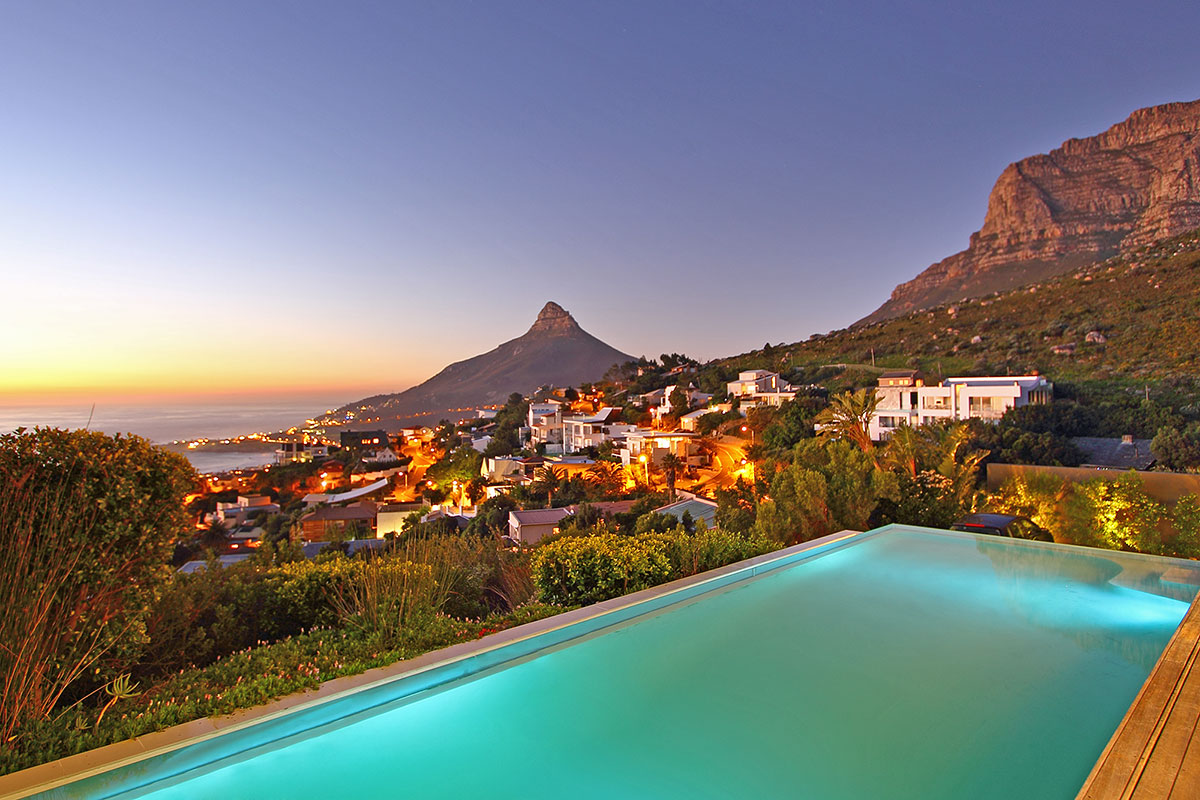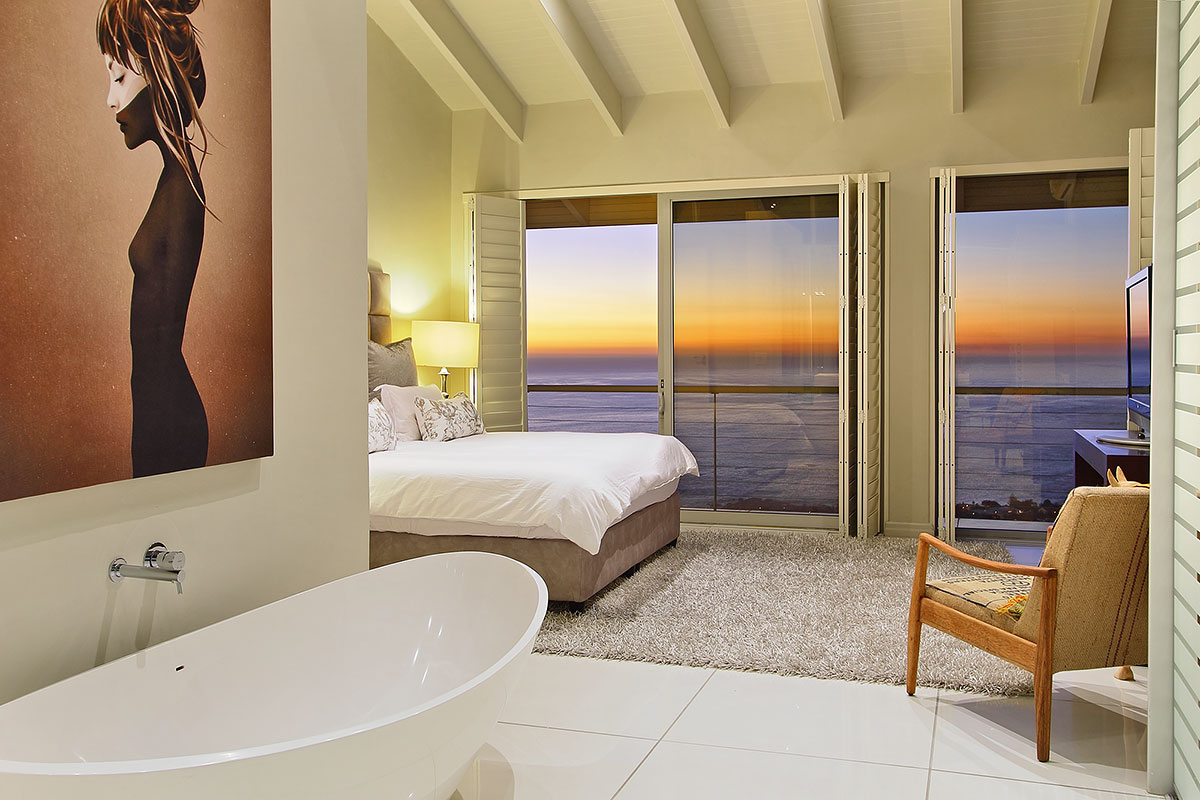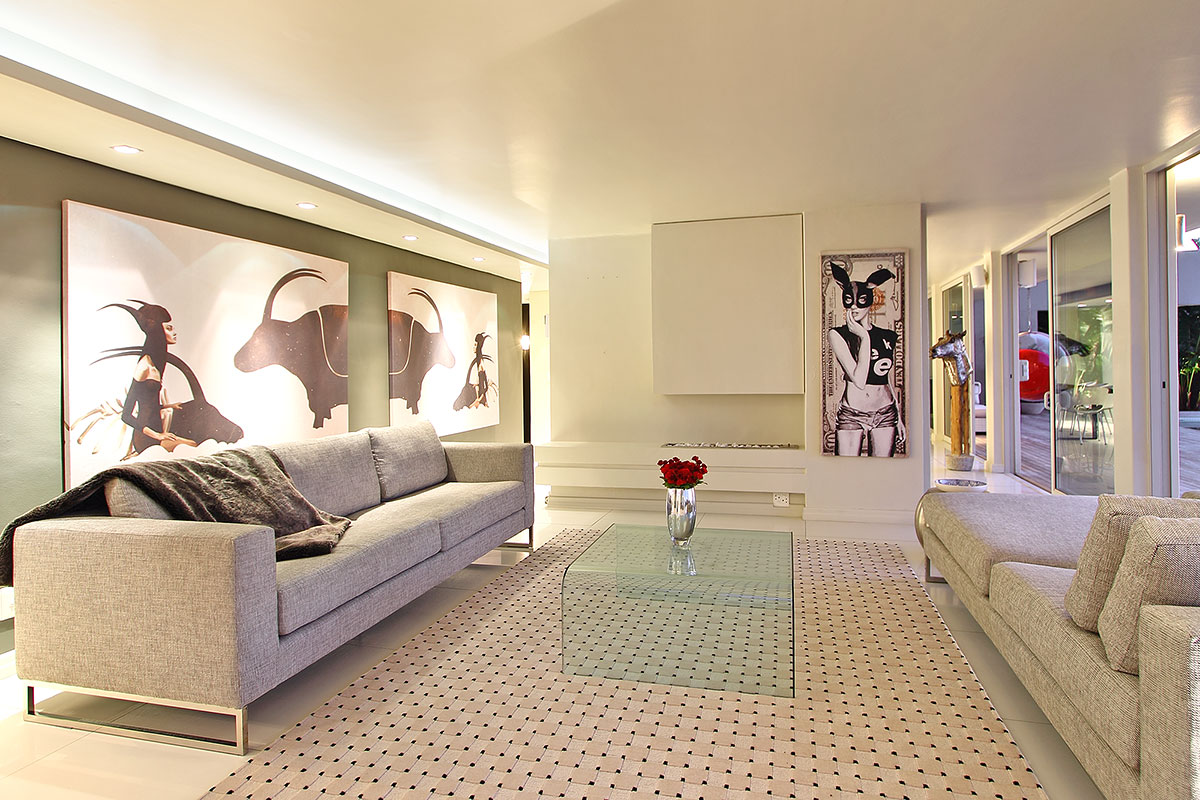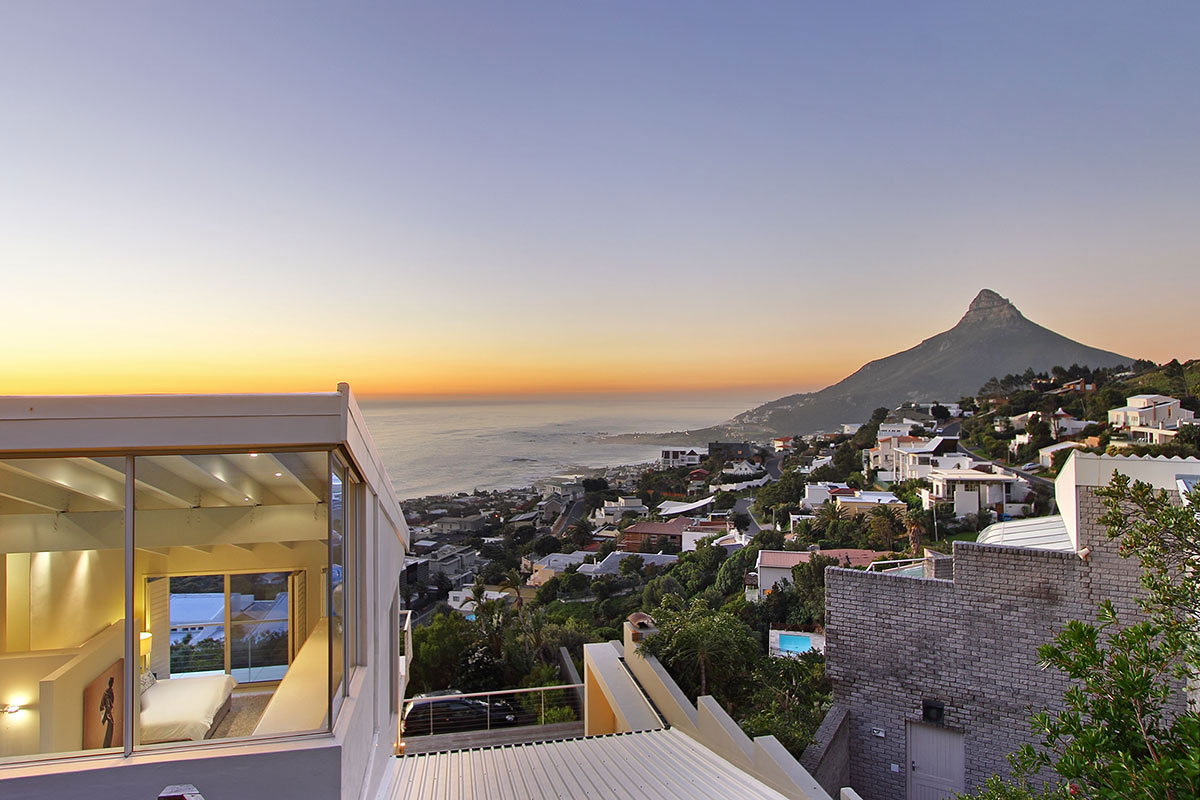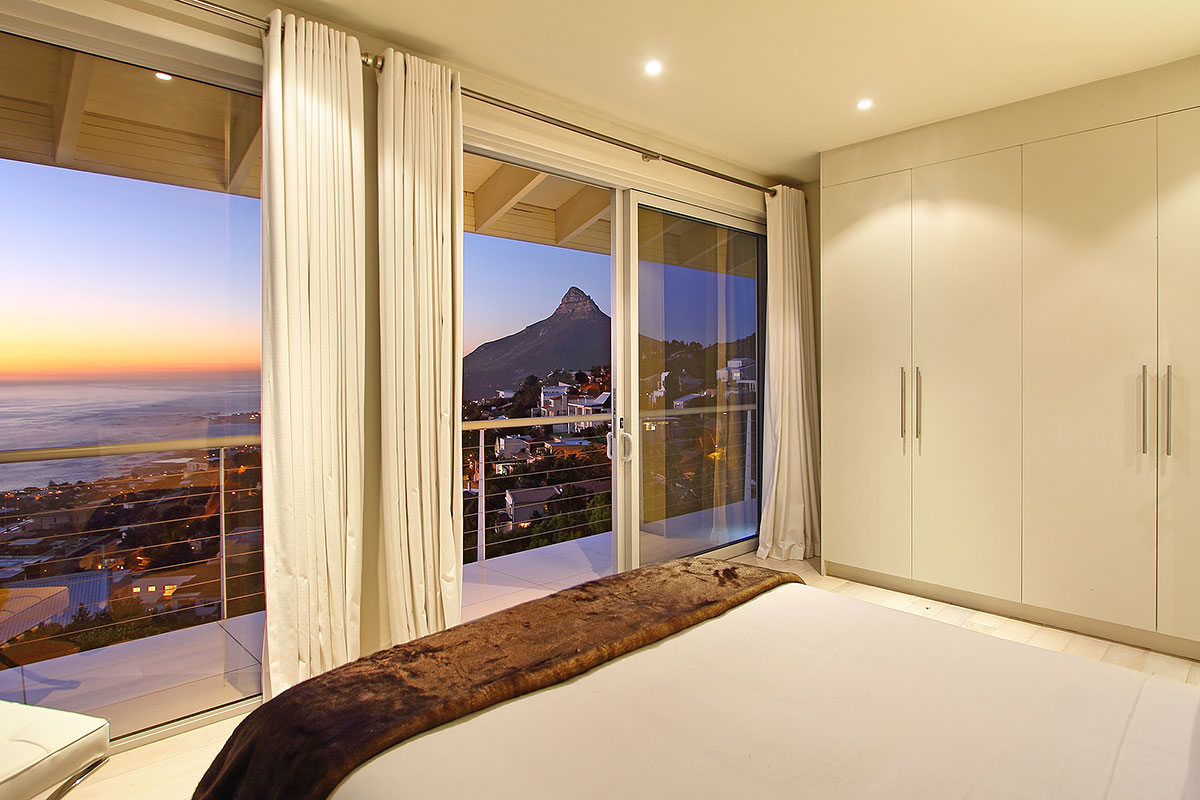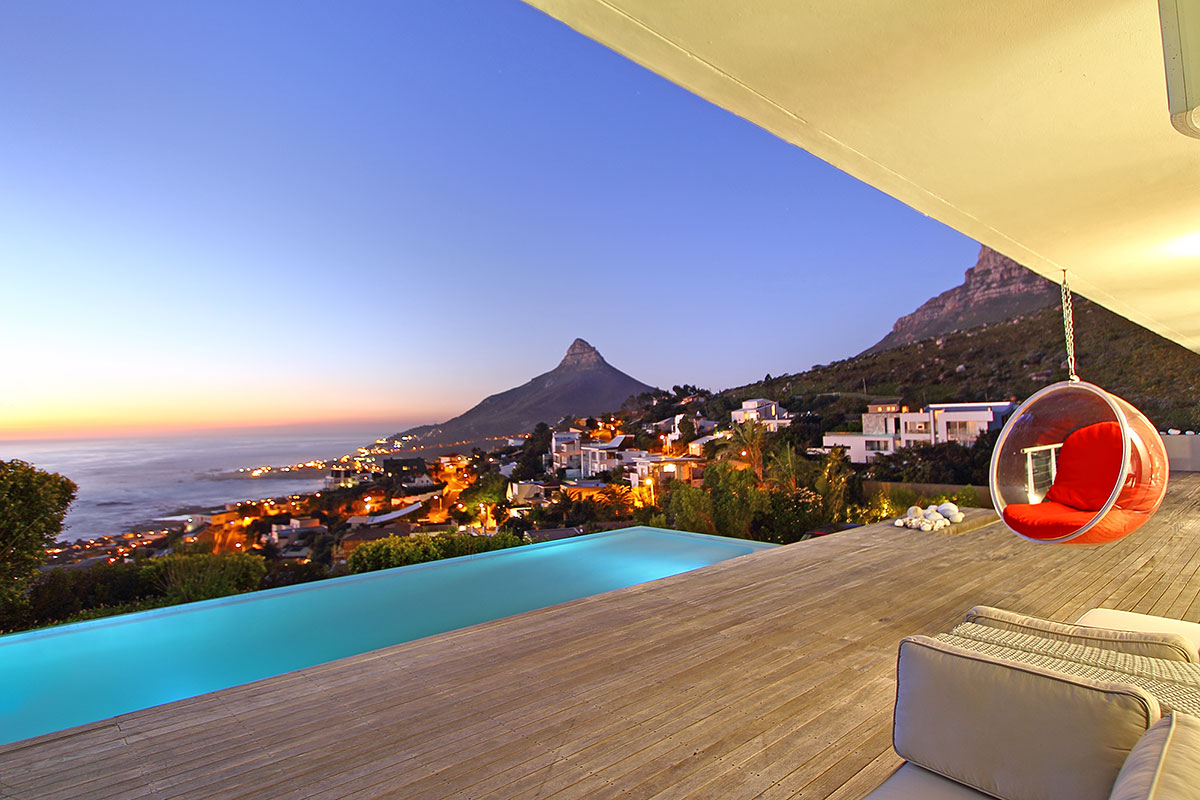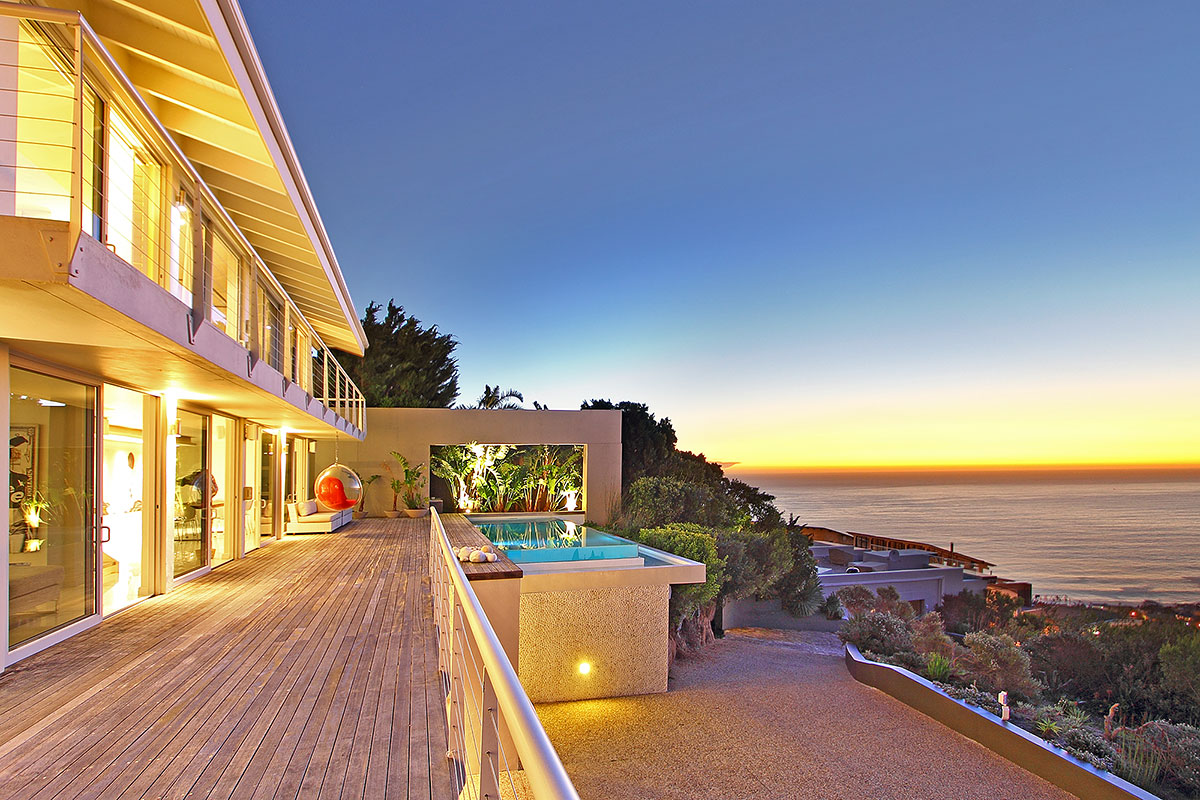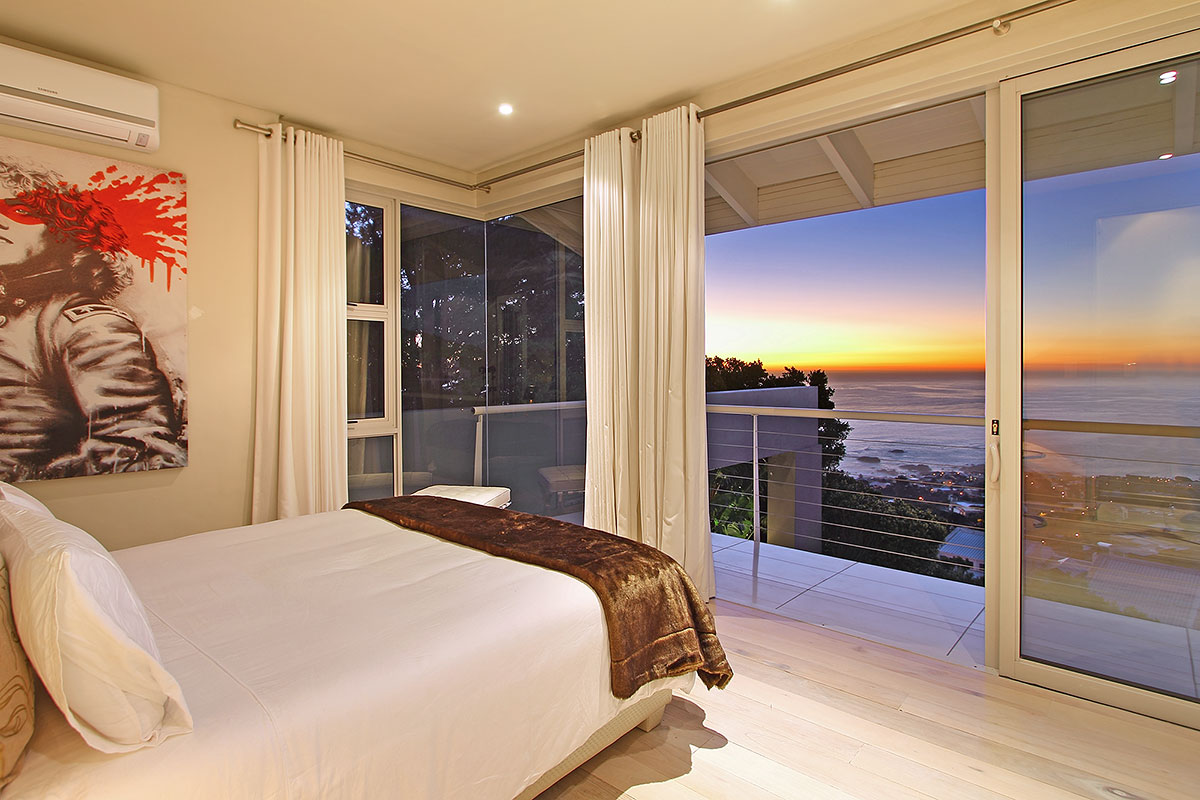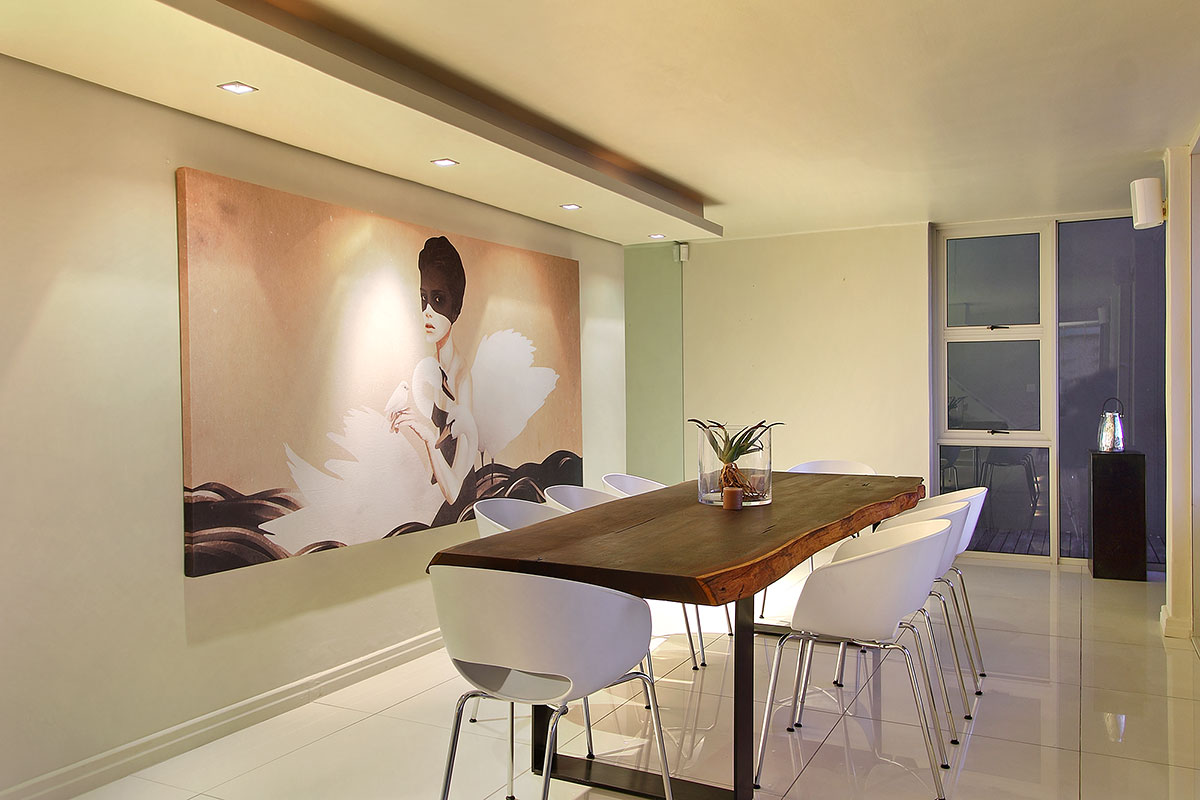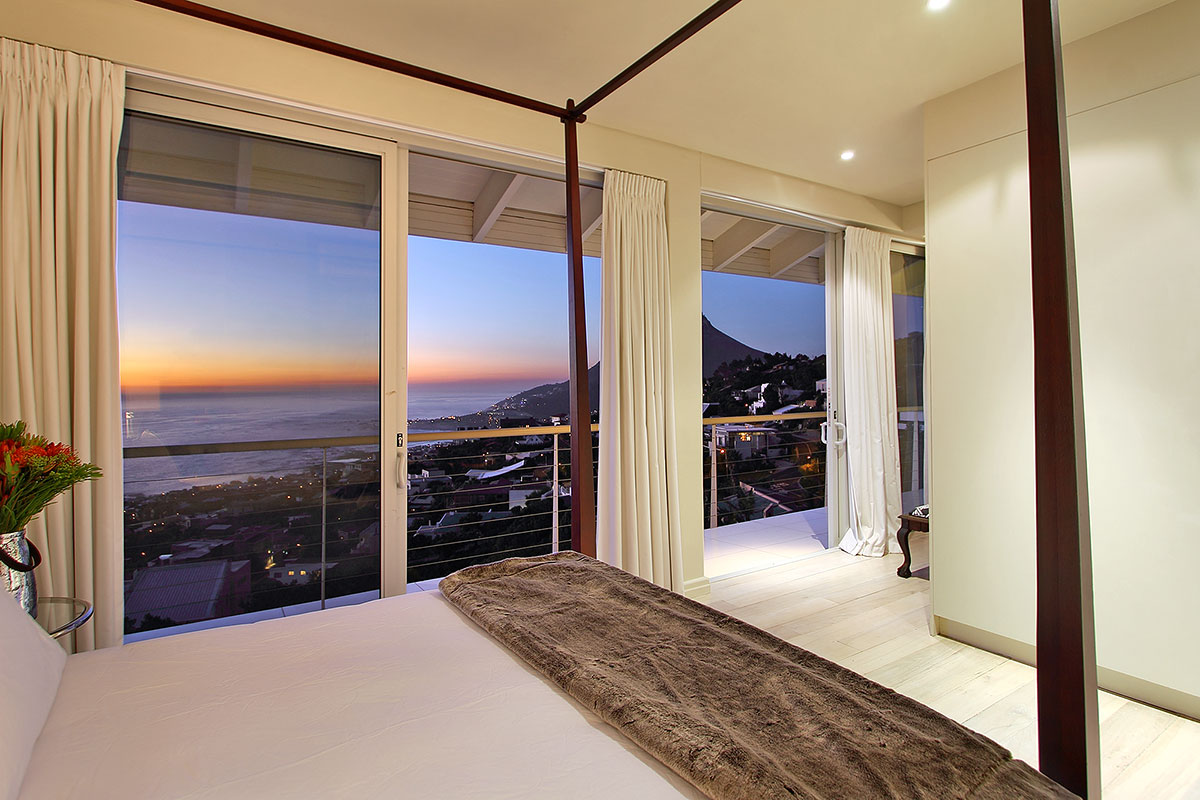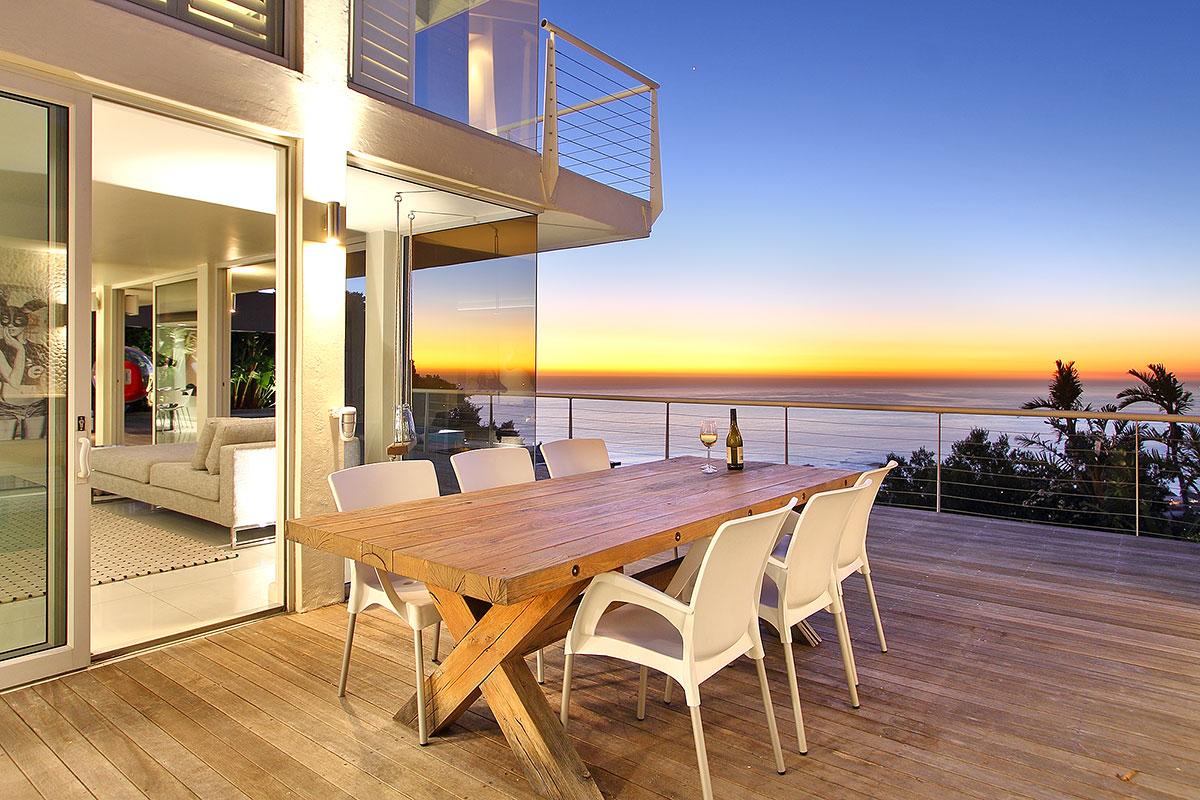 6 PAX | 3 Bedrooms | 2 Bathrooms | 3 Stars
---
This modern three bedroom property boasts exquisite views of the Atlantic Ocean and Lions Head. The living area, dining and seating look out onto a generous sized deck, with a pool area, built in barbecue facilities and an outside entertainment area. The kitchen comes fully equipped and has a separate scullery. The views have been taken into account throughout the property giving it a spacious and airy feel. The upstairs level leads to the bedrooms and takes into consideration the breathtaking mountain views. All three bedrooms have access to the upstairs balcony. The main bedroom is an en-suite and opens itself to both sea and mountain views. The second and third bedrooms both share a bathroom and are both sea facing. The house also comes with a double garage and there is enough space in the driveway to park at least one more car.
---
Built on three levels with spectacular views throughout. This property lends itself to a perfect holiday home for couples looking to relax and take in the views.
---
Bedroom 3
- Queen bed
- Air-con
- Access to balcony
- Shared bathroom: sink, bath, separate shower
Outside
- Private pool with sun loungers
- Outdoor dining for 8 people.
Master Bedroom
- Kind size bed
- Flat screen TV
- Air-con
- Access to balcony
- En-suite: Double vanity, bath, separate shower
Kitchen
The kitchen has an electric and gas HOB with a double oven.
- Washing machine & Tumble dryer
- Coffee machine
- Dishwasher
Bedroom 2
- Flour poster queen bed
- Air-con
- Access to balcony
- Shared bathroom: sink, bath, separate shower
Other
- Alarm system
- Garage parking - 2 cars
Bathroom - Shared
- Shared between bedroom 2 & 3.
- Bath
- Shower
Living and Dining Area
- TV With Dstv
- 8 Seater dining table
This property is not suitable for young children
Exceptionally steep and winding driveway - not suitable for lager vans